This morning, I have a thriller in our book spotlight! Check out Manflu, learn about author Simone De Munoz--and be sure to enter for a chance to win a prize in the book tour giveaway at the end of this post.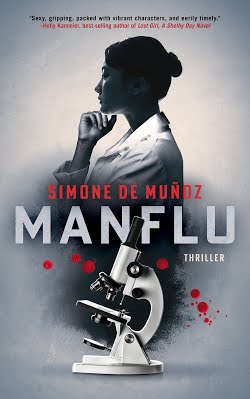 Date Published: 3/26/21
Publisher: Acorn Publishing
Many of our posts contain affiliate links.
Should you purchase an item via our links--we may receive slight compensation from an
affiliate partner.
Following a global pandemic, which has either killed or weakened most of the male population, women now dominate all aspects of life.
Dr. Morgan Digby, married to a man rendered bedbound from his bout with manflu a decade prior, is working tirelessly on a vaccine, yet obstacles keep springing up in her path.
When she meets a handsome neighbor who has never been exposed to the deadly virus, things become…complicated. There's something between them, but he can't leave his home.
Morgan's struggle to remain faithful to her ailing husband isn't her only battle. Someone has been one step ahead of her, countering her every move. Will she find a vaccine before it's too late to protect those she loves?
Buy the Book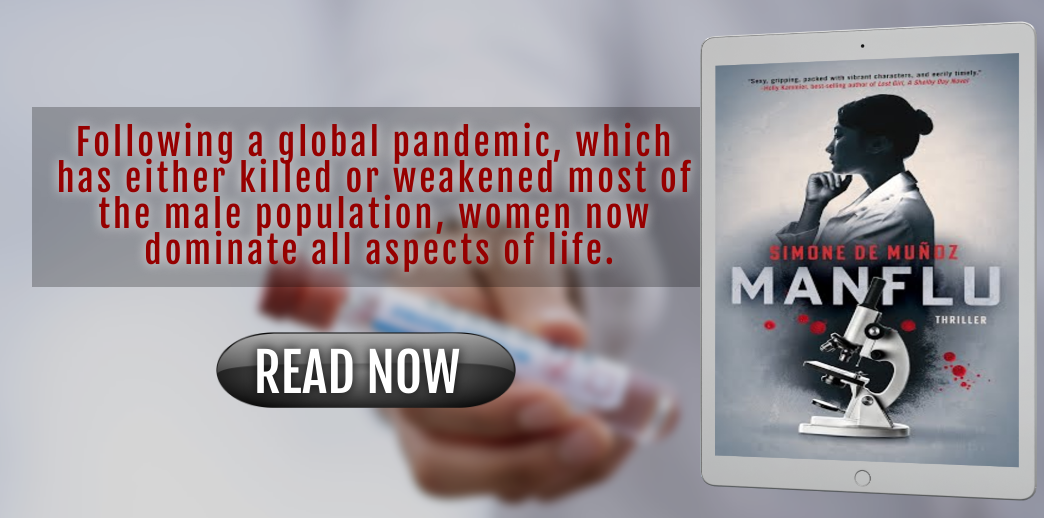 About the Author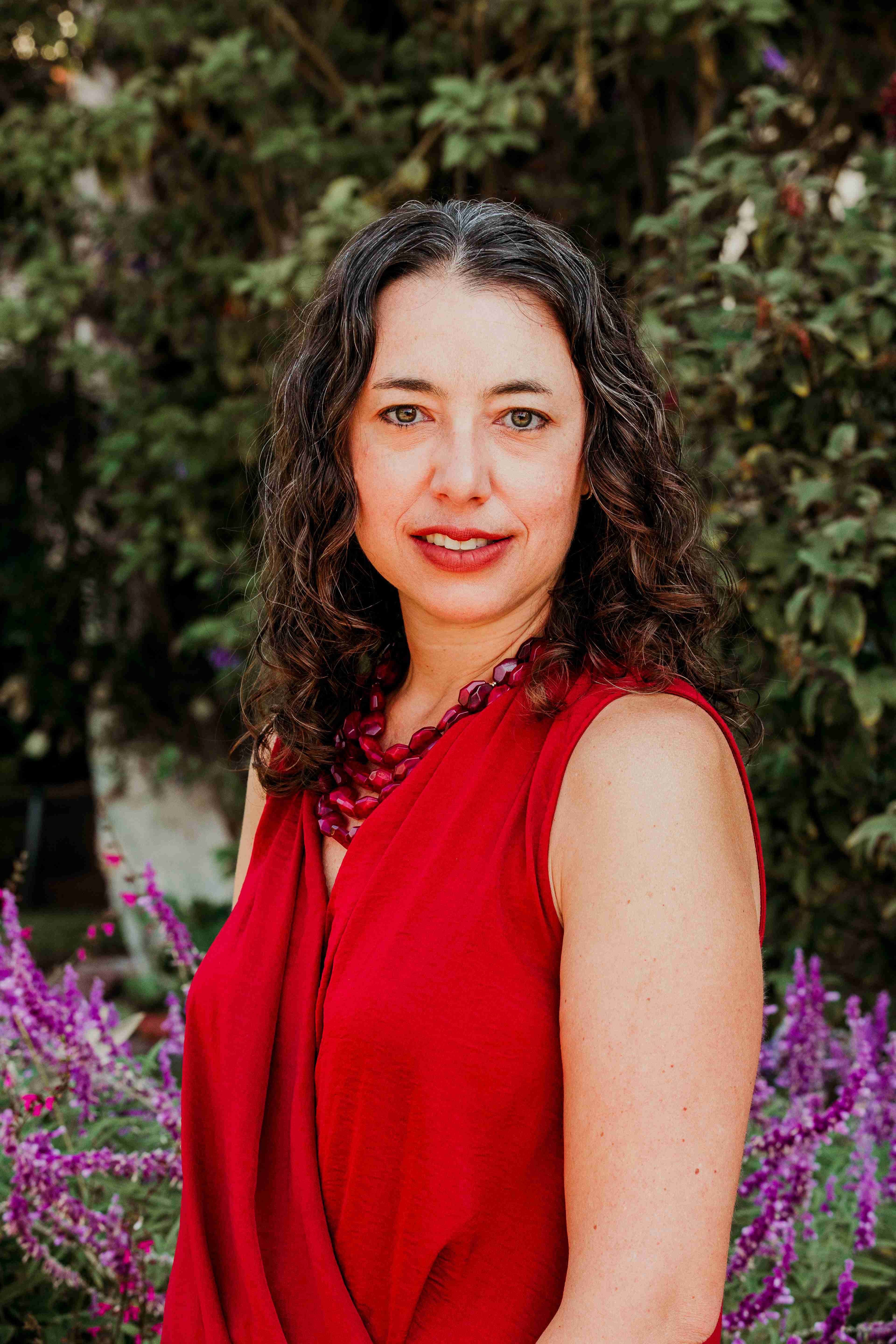 Simone de Muñoz writes dystopian, or perhaps utopian, fiction, depending on your perspective, where women drive the story and sometimes even run the world. She holds a master's degree in public policy from UC Berkeley and a bachelor's degree in economics from MIT, which she uses in her day job as a data analyst at a nonprofit. Based in Silicon Valley, she lives with her patient husband, their two young sons, and a grumpy dog named Fish. Manflu is her debut novel.
Connect with the Author

Enter the Giveaway