Today, I have a romantic suspense novel to share! Check out Cyn, learn about the book and The Doctors Club series and author Tamsen Schultz!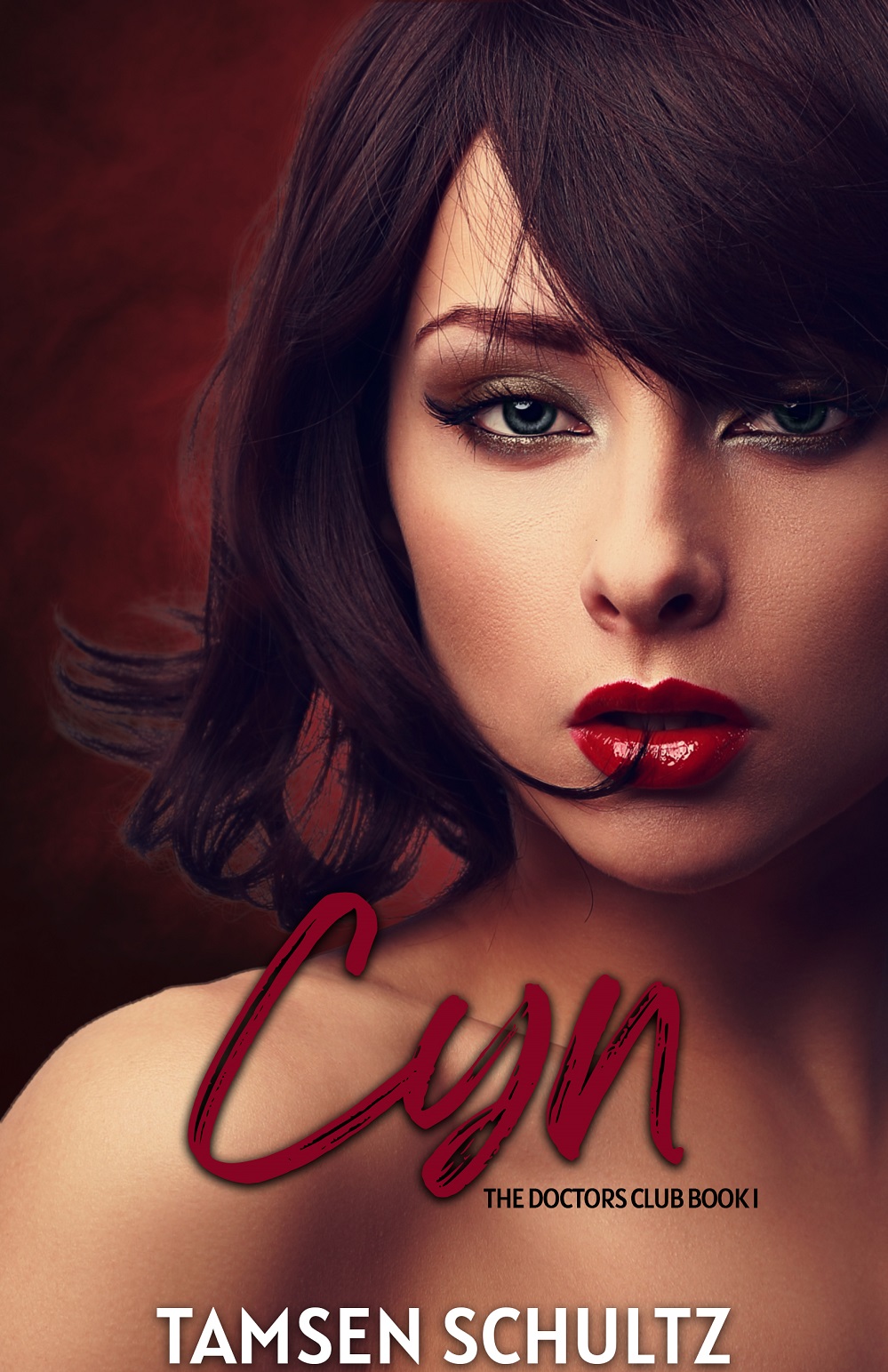 The Doctors Club Series, Book One
Romantic Suspense
Date Published: October 21, 2021
Publisher: Devil's Gate Press
Many of our posts contain affiliate links.
Should you purchase an item via our links--we may receive slight compensation from an
affiliate partner.
A dead body, a dubious admirer, and an explosive conclusion is just another day at the office for Cyn Steele.
A body in the driveway of her seaside mansion is the last thing Dr. Cyn Steele expected to find when she returned home from a trip abroad. It's not the first time she's seen a dead man, it's not even the fiftieth. But it is the first time one has been left as a calling card. Is it a warning or a message? She doesn't know, but the sexy new chief of police is more than interested in helping her figure it out.
When Joe Harris accepted the position as chief of police for the small town of Cos Cob, he was expecting jaywalking tickets and the occasional fender bender. He was not expecting body dumps, Somali pirates, or the whirlwind that is Cyn Steele. And while he'd rather forgo the first two, spending time with Cyn is definitely no hardship.
Unraveling the message of the body takes a dark twist when Cyn and Joe discover the young man's ties to some rather unsavory people—people intent on wreaking havoc on the city of Boston just as it celebrates a beloved national holiday. It's a race against time that takes them from Massachusetts to East Africa and back again. Failure is not an option, even if it costs them their lives.
Buy the Book

Read FREE with Kindle Unlimited Membership!
More About The Doctors Club Series:
Meet Cyn, Six, Devil, and Nora—four women with brains, bank accounts, and a huge, shared secret. They don't need anyone to save them. In fact, they've been trained since the age of twelve to handle any trouble that comes their way. But when their handler suddenly decides they each require a backup, the women discover that *wanting* help, and the men who provide it, is an entirely different question. Especially when danger comes knocking on their doors.
Coming Soon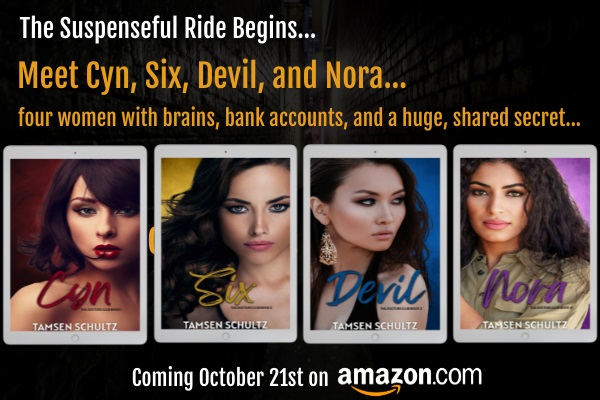 Six
The Doctors Club Series, Book Two
Devil
The Doctors Club Series, Book Three
Nora
The Doctors Club Series, Book Four

Meet the Author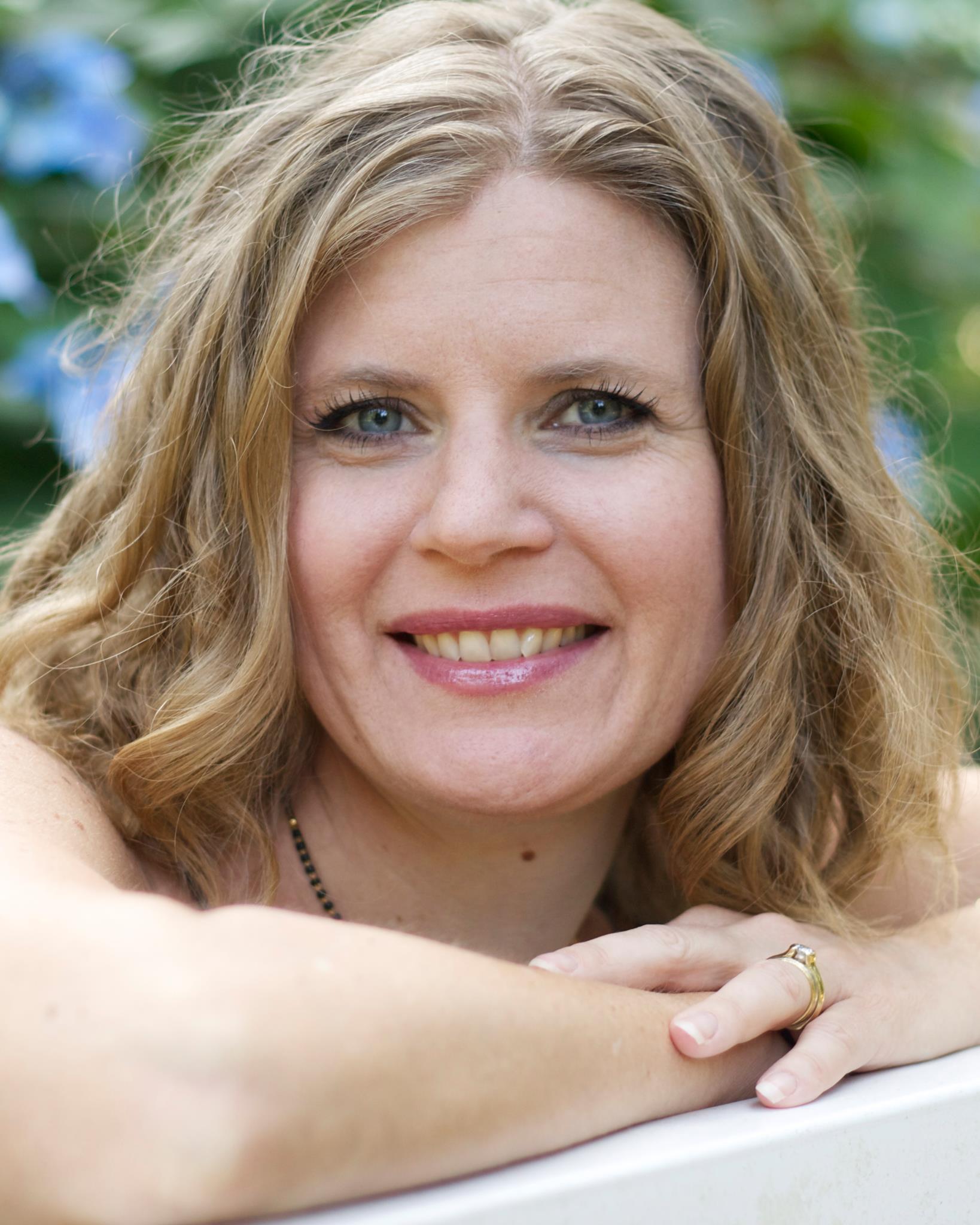 Tamsen Schultz is the author of the romantic suspense Windsor Series and the short story, American Kin. She's an RWA Daphne Du Maurier Excellence in Mystery finalist and three time finalist in the Pacific Northwest Writers Association annual contest.
In addition to being a writer, she has a background in the field of international conflict resolution, has co-founded a non-profit, and currently works in corporate America. Like most lawyers, she spends a disproportionate amount of time thinking (and writing) about what it might be like to do something else.
She lives in a small rural town, not far from Napa, full of males including her husband, two teenage sons, four cats, a dog, and a gender-neutral, but well-stocked, wine rack.
Visit Tamsen at www.tamsenschultz.com or on facebook.
To stay up to date with new releases, discounts and giveaways you can sign up for her mailing list and receive a free book as a welcome gift.
Connect with the Author