This morning, I have a historical adventure novel in our book blitz spotlight! Check out Zebra: Friends by Fate. Enemies by Destiny by Jill Walker and learn about the author in this book spotlight feature!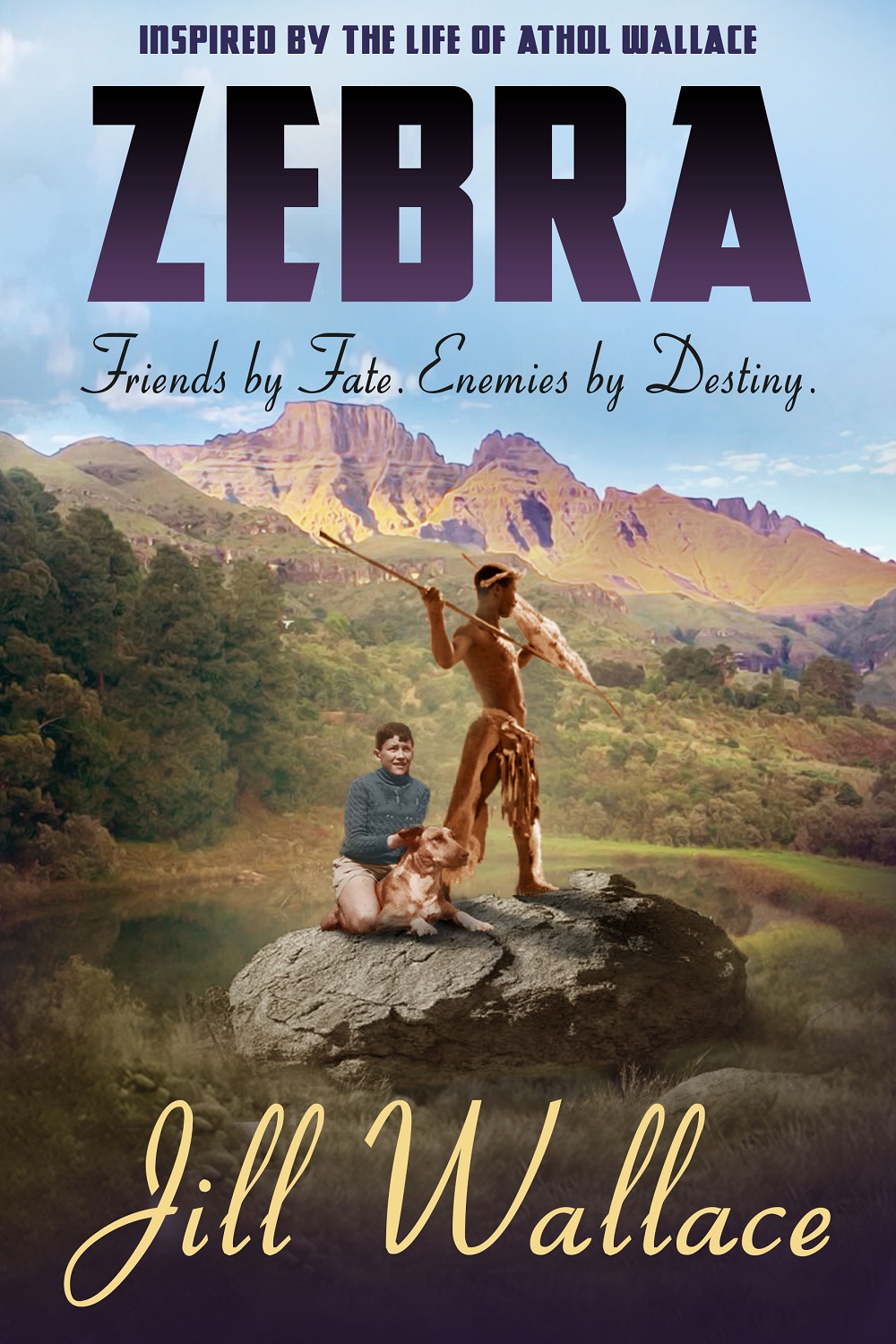 Action Adventure/20th Century/Historical
Publisher: Tsotsi Publications
Many of our posts contain affiliate links.
Should you purchase an item via our links--we may receive slight compensation from an
affiliate partner.
An action-packed adventure is at its core a heartwarming saga of two boys, one Zulu, one white, who become best friends during the apartheid era in South Africa as they explore the treacherous area of a remote mountain hotel.
But society eventually succeeds in tearing them apart and they're left with hearts than never heal.
A decade later they're forced to meet on opposite sides of a bloody battlefield. Can only one survive?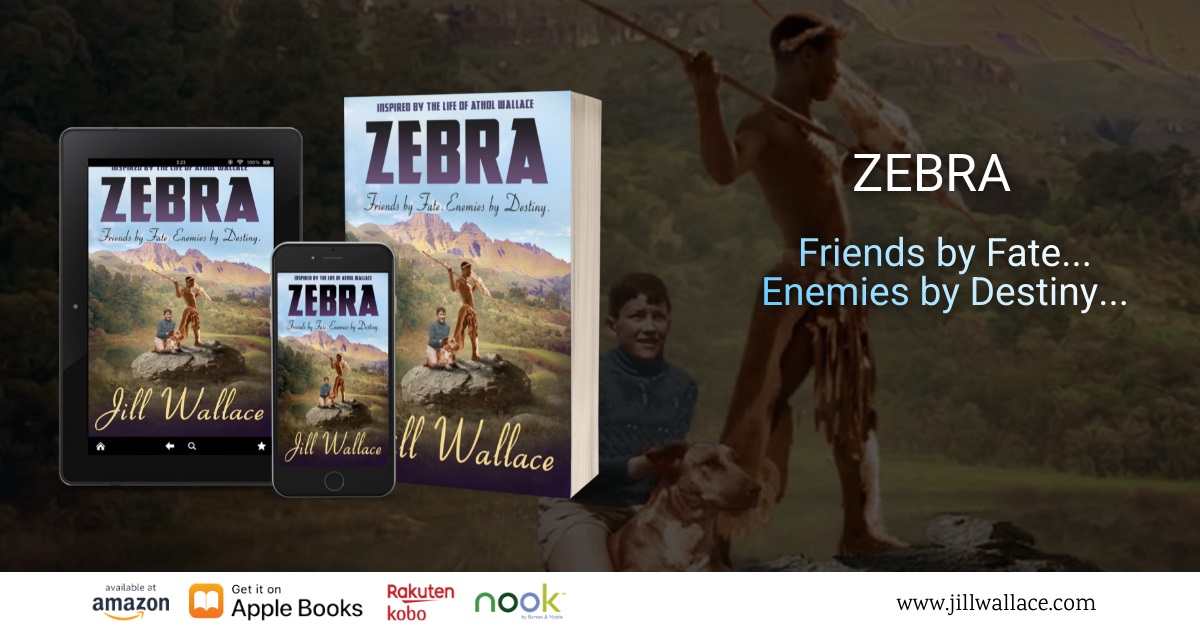 About the Author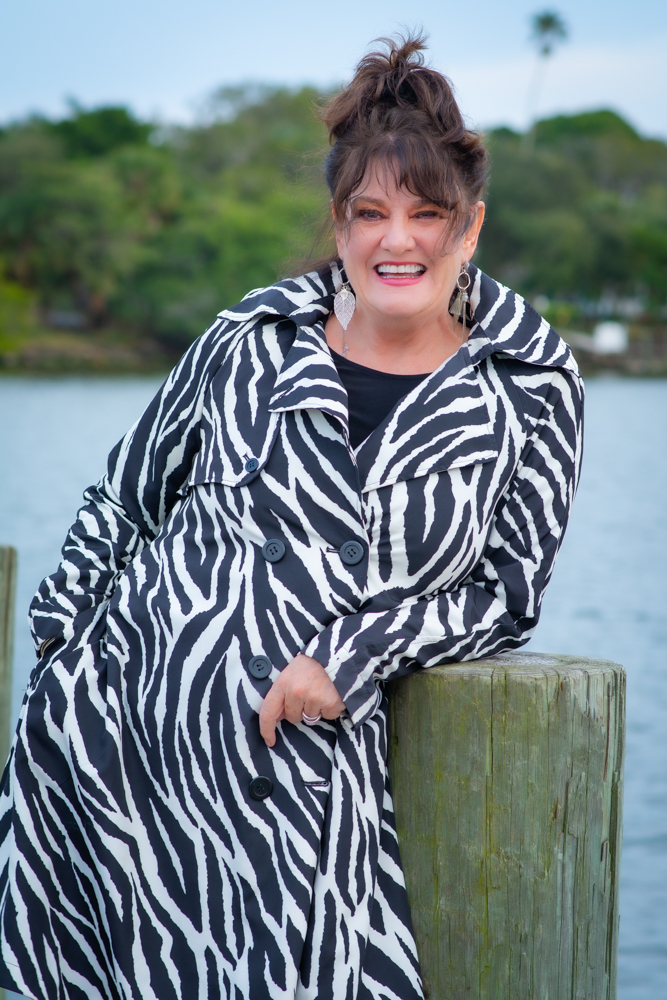 Jill Wallace was born and bred (her mother would prefer 'brought up') in South Africa, and lived the second half of her life in America. She feels like the African baobab with roots that look like branches. Like the confused "Upside Down Tree" she no longer knows where the South African ends and the American begins. She hopes it affords her some degree of complexity. A girl can always hope :o)
In South Africa, Jill was a contemporary dancer and a PRO for a shopping center conglomerate. She flew as an "international air hostess" for South African Airways, enjoyed 6 continents and hundreds of adventures. She married her dream man, Athol, a rugby player who makes her laugh. They moved to America with the promise of a career that never happened, and Jill inherited her 2 heart-children full time in a strange, new country where together they found compromise, laughter and love.
In the U.S. Jill's been a bad waitress and an excellent (but inconspicuous) movie extra for "Pretty Woman" director Garry Marshall, and a realtor for 28 years. As a screenplay, "War Serenade" (which was inspired by a true story) was twice optioned for a movie. As her first novel, "War Serenade" garnered multiple literary awards and a Rone and Readers Choice for the audio book version.
Her second novel "Zebra" is inspired by Athol's life. It's a searing, soaring, heart-breaking, heart-warming coming-of-age story about an unusual friendship between a Zulu and a white boy in South Africa during apartheid.
As immigrants they've been humbled by poverty and blessed by kindness. Proud to be an American, her heart is strongly African and her books will always reflect Jill's plight as a baobab tree.
Connect with the Author
Buy the Book