Today, I have a paranormal romance to share! Check out Salted Caramel Bliss with a Wedding Kiss, learn about author Cherie Colyer & be sure to enter for a chance to win a prize in the book tour giveaway at the end of this post!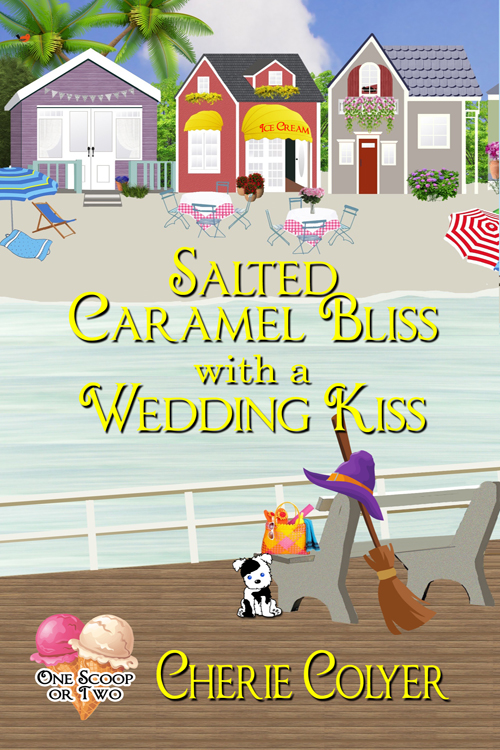 One Scoop or Two Series - Standalone
Paranormal Romance
Date Published: August 24, 2022
Publisher: The Wild Rose Press
Many of our posts contain affiliate links.
Should you purchase an item via our links--we may receive slight compensation from an affiliate partner.
About the Book
Roman Briggs built a life for himself in Siren's Cove. He restored the Sugar Cones Ice Cream Parlor and turned it into a popular stop along the boardwalk. He has everything he needs until a certain blue-eyed woman wanders back into his life.
Seer and witch Peyton Woods isn't sure why her latest visions feature a man and boy she's never met. Determined to find out, she casts a spell that leads her to a small beach town in Maine and, to her utter surprise, the man who broke her heart eight years earlier.
Peyton's left with one question. Why didn't her magic show her him?
Buy the Book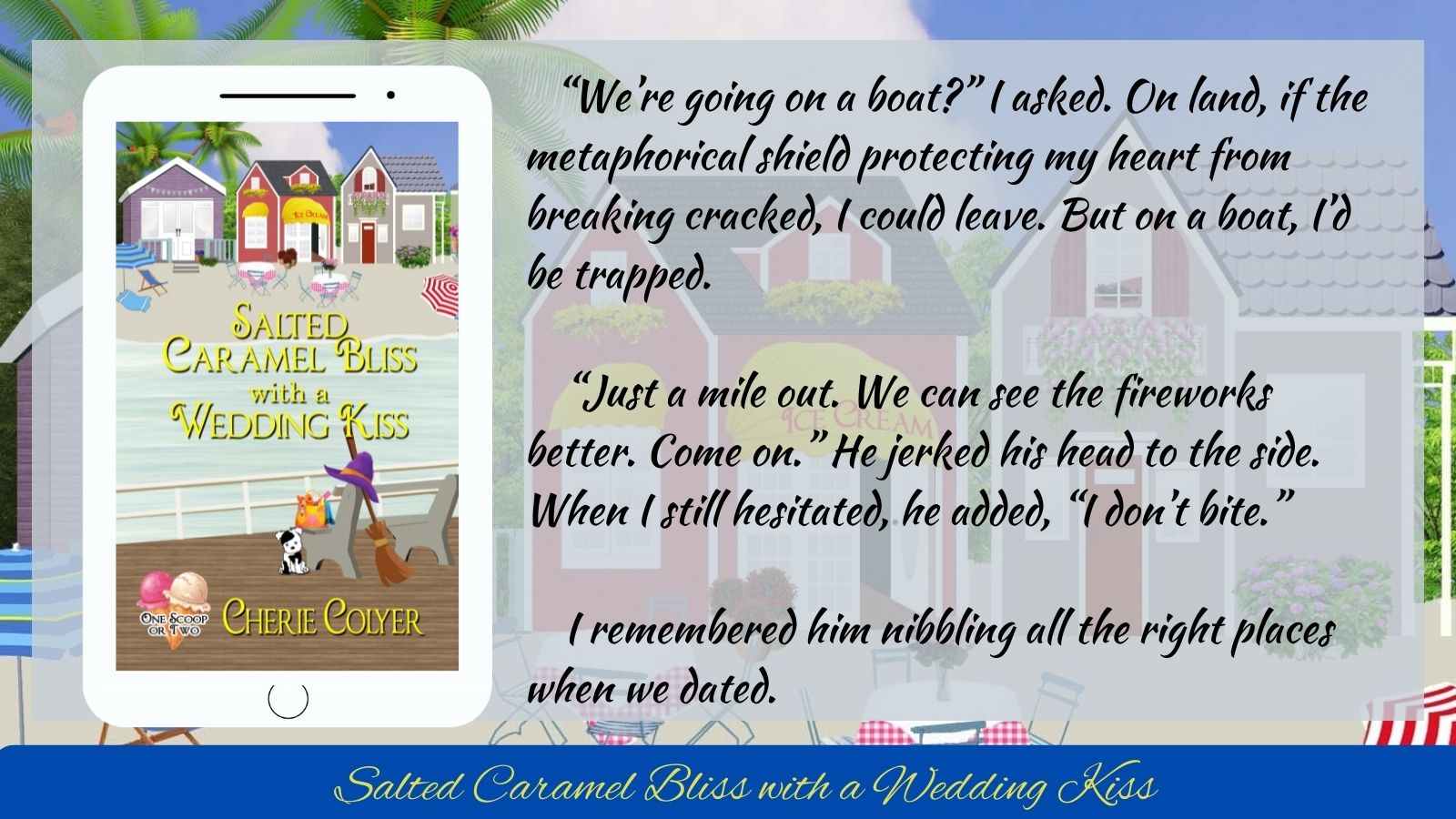 About the Author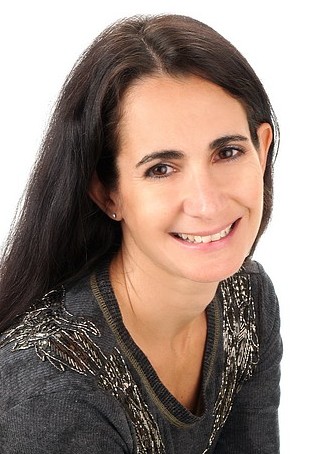 Professional network technician by day, novelist by night, Cherie lives a quiet life in the Chicago suburbs with her charming husband. She has four amazing sons who she loves dearly. Cherie magically weaves together stories with a paranormal twist. She's the author of the Embrace series, Challenging Destiny, Damned When I Didn't, and Friends to the End. She waltzed into the adult novel world with Merry Little Wishing Spritz. She's delighted to be back with Salted Caramel Bliss with a Wedding Kiss.
Connect with the Author

Buy the Book
Enter the Giveaway