This morning, I have a steampunk romance novel in our book release spotlight! Check out The Courtesan and Mr. Hyde and learn about author Catherine Stein!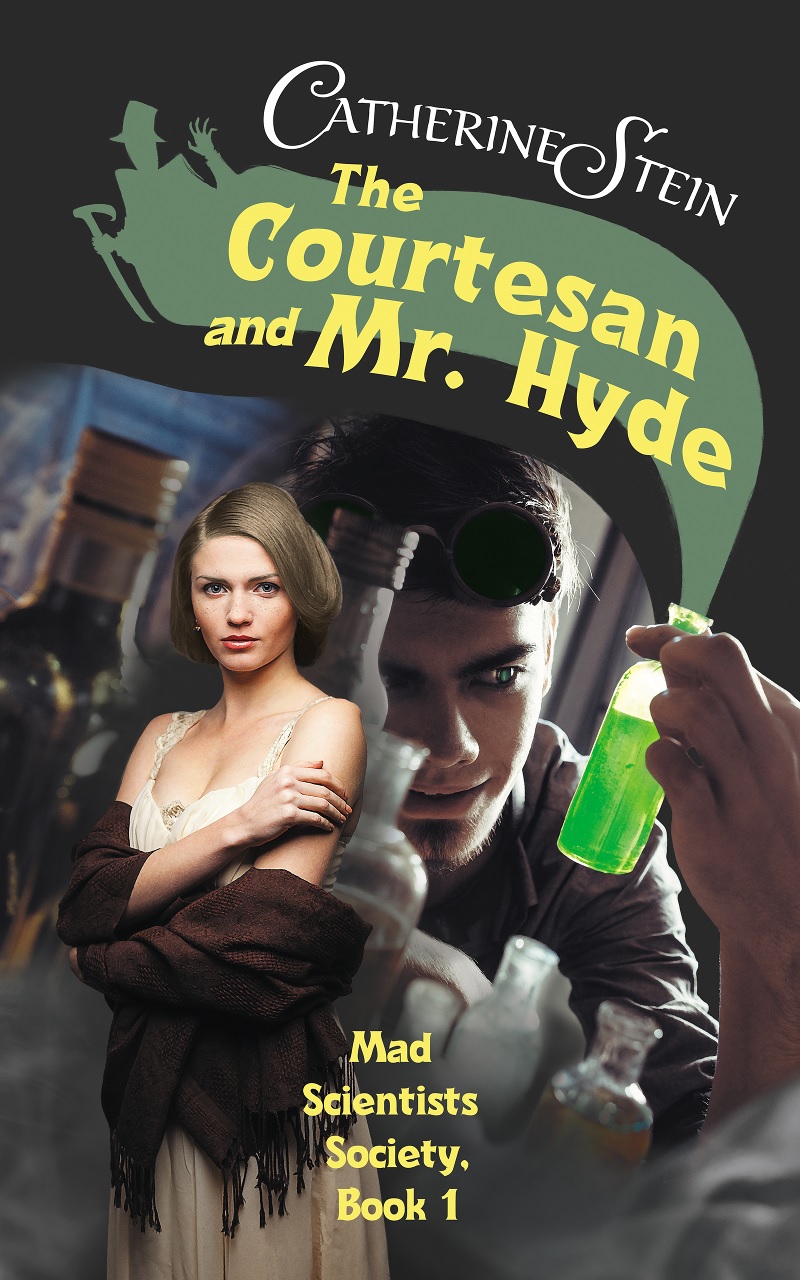 Mad Scientists Society, Book 1
Historical Romance, Steampunk Romance
Date Published: August 16, 2022
Publisher: Steam Cat Press
Many of our posts contain affiliate links.
Should you purchase an item via our links--we may receive slight compensation from an affiliate partner.
Sometimes the path to true love is a walk on the wicked side.
Dr. Henry Jekyll has—almost—always lived by the rules. Hoping to improve society by separating a person's good and evil halves, Hal tests an experimental potion on himself. When the drug lowers his usual inhibitions, Hal crashes a high-class party, downs a strong drink, and propositions a sophisticated courtesan. All in the name of science, of course.
Calliope Finch needs only six more months as a glamorous mistress to earn enough to open the library of her dreams. So when Callie meets the awkward, bookish party crasher calling himself Mr. Hyde, she knows nothing can come of it. Not when his curious charm and unfailing honesty come at the expense of his bank account. All she can spare him is a kiss—and maybe one night.
Spurred on by their unwavering attraction, Hal and Callie soon become friends and scientific collaborators. But Callie's list of potential protectors is dwindling, Hal's potion might not be the solution he hopes, and a mysterious enemy is making mischief at every turn. With their goals slipping ever further from reach, Hal and Callie must put their minds and hearts to the test. Even if it means freeing sides of themselves they've long kept hidden.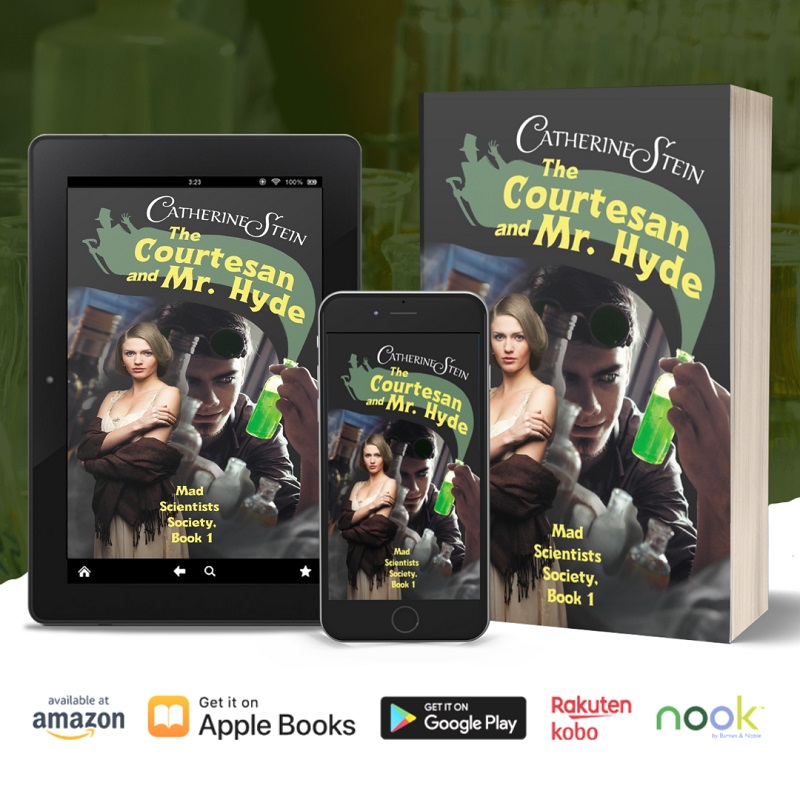 Read an Excerpt
She needed to get back to work. Nothing could come of wasting her time flirting with this mysterious party-crasher. No matter how intriguing he was.
"It is quite the extravagant affair," the man said. His gaze fixed on Callie, sweeping up and down her body. "I'm glad I came. Mr. Ackner's stoves may be second-rate, but his guests certainly are not." Again, his face twitched a bit. Callie had the impression he wasn't accustomed to speaking so boldly. Perhaps the alcohol had loosened his tongue.
She tried to quash her curiosity. It was time to move on. She glanced around, seeking potential wealthy lovers. That bastard Hinsberg caught her eye and gave her a wink. Callie quickly turned her gaze away. She could overlook the fact that he was twice her age, but he was cold and cruel, and that was entirely unacceptable.
She took hold of the party-crasher's arm and steered him toward the exit, telling Hinsberg without words she was otherwise occupied. The young man flinched at her touch but didn't try to pull away, allowing her to lead him out into the hall.
"Are we headed to a private chamber for amorous purposes?" he asked, a hopeful note in his voice. He thrust a hand into a pocket. "I brought coins. How much do your services cost?"
Callie shook her head, trying not to laugh at his bizarre naivety. "More than you have."
"Oh." His shoulders slumped.
Callie tossed back the remainder of her champagne and set the empty glass on a decorative table in the middle of the corridor. Ackner could pay for new furniture if it left rings. Her companion looked down at his own half-finished drink, then shrugged and discarded it.
"Perhaps a small subset of your services?" he offered. "I have…" He made a quick check. "Two dollars and forty-seven cents."
Buy The Book
About the Author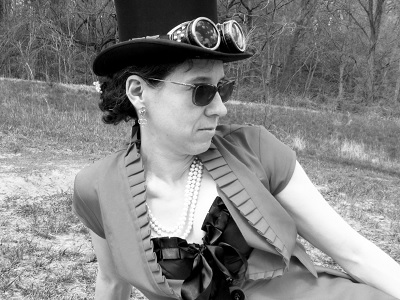 Award-winning author Catherine Stein believes that everyone deserves love and that Happily Ever After has the power to help, to heal, and to comfort. She writes sassy, sexy romance set during the Victorian and Edwardian eras. Her books are full of action, adventure, magic, and fantastic technologies.
Catherine lives in Michigan with her husband and three rambunctious kids. She loves steampunk and Oxford commas, and can often be found dressed in Renaissance Festival clothing, drinking copious amounts of tea.
Connect with the Author