Today, I have a romantic thriller in our book release blitz spotlight! Check out Jealousy and learn about author LoLo Paige!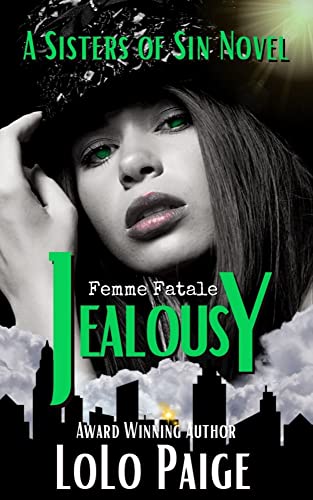 Romantic Suspense, Romantic Thriller
Release Date: September 5, 2022
Publisher: Avoca Press Publishing
Many of our posts contain affiliate links.
Should you purchase an item via our links--we may receive slight compensation from an affiliate partner.
My code name is Jealousy, and I take the moral high road…most of the time.
Righting wrongs where no justice exists.
In life. In death. And in love.
My sniper dot targets the red-hot Irishman as The One. He's The One, all right…the one that steals what no one else can…my heart.
He lies.
He cheats.
He steals.
And so do I…we're the perfect match.
But when jealousy is a weapon for an assassin faced with a life-or-death choice,
Love doesn't stand a chance.
Dive into an elite assassin organization that brings justice to the world.
We are the Sisters of Sin: A new thriller romance novel series you'll die for.

Read an Excerpt
Chapter 16 - Shayla Byrne
Code Name: Jealousy.
Bratislava, Slovakia.
When the wheels touch down in Vienna, I take a train to Bratislava under a fake name. I want to view the countryside on the ground, since this is my first foray to Eastern Europe. Trains relax me, unlike hurtling through the air in a metal sausage tube that could fall out of the sky at any given moment.
It gives me time to prepare for my first official assignment with the Sisters of Sin and review a few Slovak phrases I'd practiced. I settle into a comfortable seat in the dining car and place my dinner order. Brushing back strands of my blunt-cut red wig, I resist the temptation to scratch my itchy scalp. I hate wearing these wigs and miss my trusty black knit cap I wore in Ireland.
Mother has made it clear I'm to do a better job of keeping up my appearance, especially for situations like this job I'm on now. I'm anxious about working more in the open; I miss the dark blanket of night where appearance wasn't the major concern in our family's operation back home.
My appearance wasn't high on my priority list until Collin Stedman swept me off my feet—and swept my virginity along with them. I wonder what he's doing right now. I miss how easy I am with him. He accepts me as I am without bombarding me with questions about my past.
Unlike our family operation back home, Mother wants us to know who our marks are and why we remove them. She had assigned Vanity to brief me about this job before I left headquarters in Rome. Vanity's specialty was dealing with the traffickers. She'd explained that my target is a powerhouse in the human trafficking industry that snatches young girls and women from Eastern Europe and trafficks them to Western Europe.
I sit up in my seat and open my tablet to read the encrypted email from SOS intel, then I scroll down to the photos section. The bald, middle-aged man with an ever-so-charming smile and expensive suit emulates a successful CEO on the cover of a business magazine.
How quaint.
I move my finger down to note the name of his front company: EuroComm. I frown at the subheading. The leading edge of Europe's 5G wireless network.
Not true. Declan says China has now usurped that desirable distinction.
My eyes narrow. It makes sense this guy would run his trafficking business solely by digital means. Cousin Declan had explained how cybercrime investigation bureaus had hacked into encrypted email between the man in this photo and other 'independent contractors' to trace sources and IP addresses. The bureaus had followed his pathway through dozens of servers around the world.
But this sleaze runs a sophisticated network, staying ten steps ahead of everyone.
Until now.
Apparently, someone had become fed up with Mr. Sleaze's operation and relayed his intel to one of the three remaining Conexus board members, Jeff Lynsey. In the name of humanity, he'd directed Mother to assign this trafficker as a prioritized hit.
Thanks to Cousin Declan—who taught me well—my affinity for navigating the dark web, hacking into mobile phones and email has come in handy. I'd traced the most recent online IP address to Bratislava, and turned it over to Finn Rogers, Mother's right-hand man. He and his staff oversee all things technical, and they'd flushed out the details of where and when the mark would be most accessible.
I'm not crazy about doing this hit in an up close and personal proximity. As part of my apprenticeship, Mother is evaluating my ability to execute close contact hits when situations require it.
My reasoning to accomplish this job from a sniper's distance fell on deaf ears. Mother wanted me out of my comfort zone to 'become more flexible.' She didn't realize what she was asking of someone with an autistic obsessive-compulsive brain—I refuse to invoke the word 'disorder.' I don't have a disorder—I just interpret information differently.
The Uncles call it my extra special gift.
Collin told me I'm not disordered. He made it sound I was more normal than normal people. And all my life I'd thought of myself as defective.
I let out a shaky breath, wishing this hit wasn't my first SOS assignment.
There is more than enough potential for me to mess this up.
Buy the Book
About the Author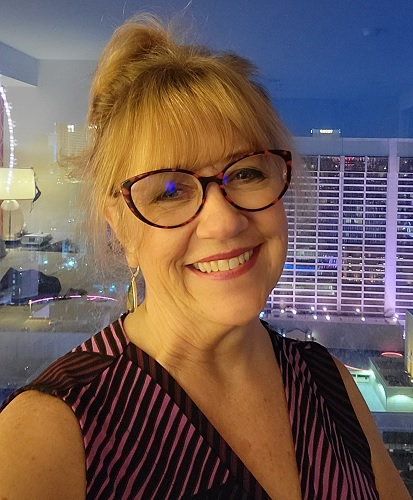 LoLo Paige is an award-winning author and former wildland firefighter, whose debut novel, Alaska Spark, received three awards: An Indie B.R.A.G. Medallion, an Eric Hoffer award, and a Next Generation Indie Book award for romance. Alaska Spark and Alaska Inferno have ranked No.1 on the Amazon Bestseller Lists for action adventure and romantic suspense in the U.S., Canada, and Australia. The true story about LoLo's fire crew escaping a runaway wildfire won an Alaska Press Club award and inspired her fire series.
Back in 2021 LoLo was invited to collaborate with five other award-winning and best-selling authors to write in the shared universe of the Sisters of Sin series, and it has been a wild adventure ever since! It has been an honor working with these five super talented authors to write Jealousy.
LoLo also has other books under the romance umbrella. Hello Spain, Goodbye Heart, and Irish Thunder, are two romantic comedies being published by The Wild Rose Press. Sign up for LoLo's email list to learn more about her books.
Connect with the Author