Today, I have a middle grade fantasy novel to share! Check out A Leap into Darkness, learn about author Ray Petrolino, read an excerpt & enter for a chance to win a prize in the book tour giveaway at the end of this post.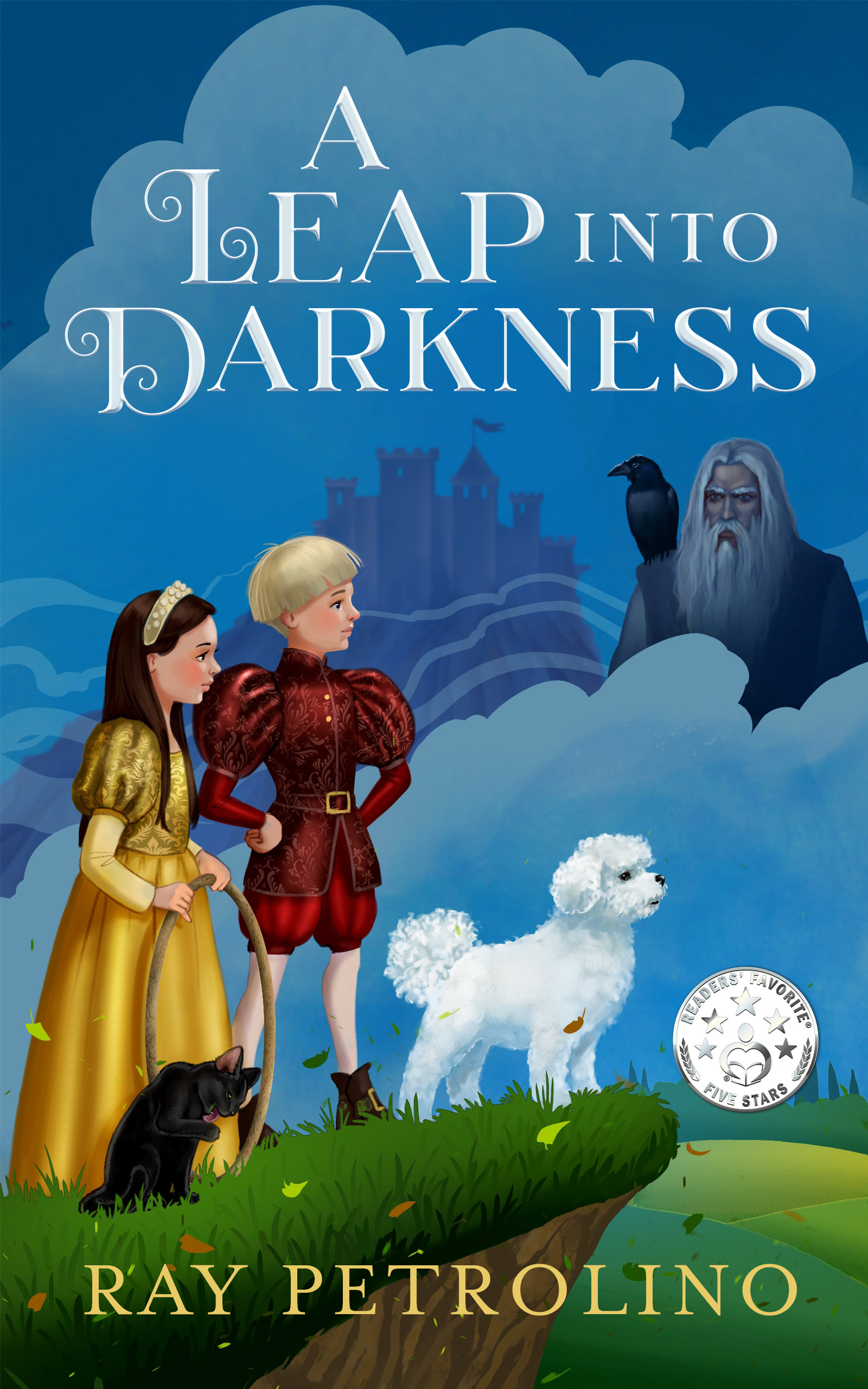 Fantasy Adventure, Animals, Family, Middle Grade (ages 10+)
Date Published: 10-28-2022
Publisher: Beasts at the Feast Press
Many of our posts contain affiliate links.
Should you purchase an item via our links--we may receive slight compensation from an affiliate partner.
A Readers' Favorite 5-star review recipient
Magic stirs and a little dog speaks: the kingdom will fall. But will humans listen?
Jake is a fluffy little dog who just happens to be one of the Sculptor's "wise
ones" . . . but nobody's told him. He's certain he's ordinary, and he knows he doesn't deserve living in a rags to riches fairy tale where he's been rescued from his hardscrabble life by the King of Gorseland and pampered and loved by his two royal children, Janice and James.
But the good life is threatened with the arrival of the sorcerer, Beezeldorn, and his raven. Beezeldorn is a seeming charlatan: a crowd-pleaser with his sleight-of-hand and cheap spectacle. But his power from dark magic runs deep, on display in town when he heals a leper.
The queen senses the danger and pays for her instincts with her life.
Jake knows something is wrong, but what can he do? Beezeldorn is always one step ahead, moving into the castle, earning the king's confidence, and befriending James. Even Janice is drawn to him.
Now it's up to Jake to protect his family . . . before it's too late . . . for the king . . . and his kingdom.
Perfect for fans of C.S. Lewis's The Chronicles of Narnia.
Read an Excerpt

Jake barked cheerfully as he gave random hops into the air.
"Leave the moths alone and get us home, boy!" said Chris with a grin, calling out to him.
"What do you think I'm doing?" replied Jake. He continued his leaps up toward fluttering
and flashing insects.
Rose laughed at Jake's cheeky response, but Chris had only heard yips; he gave Rose a
blank look as he nibbled on the rabbit pie.
"What?" he said, mouth opened, puzzled.
Rose rolled her eyes. "He understands . . . you know, what you just said—like I
understand what he just said."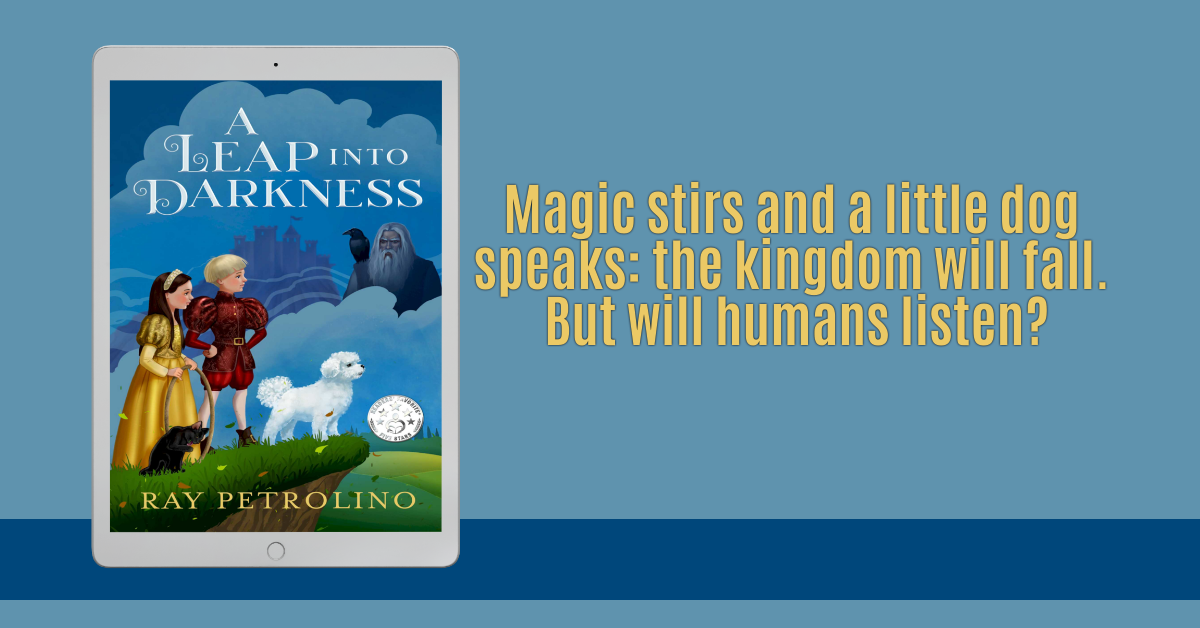 About the Author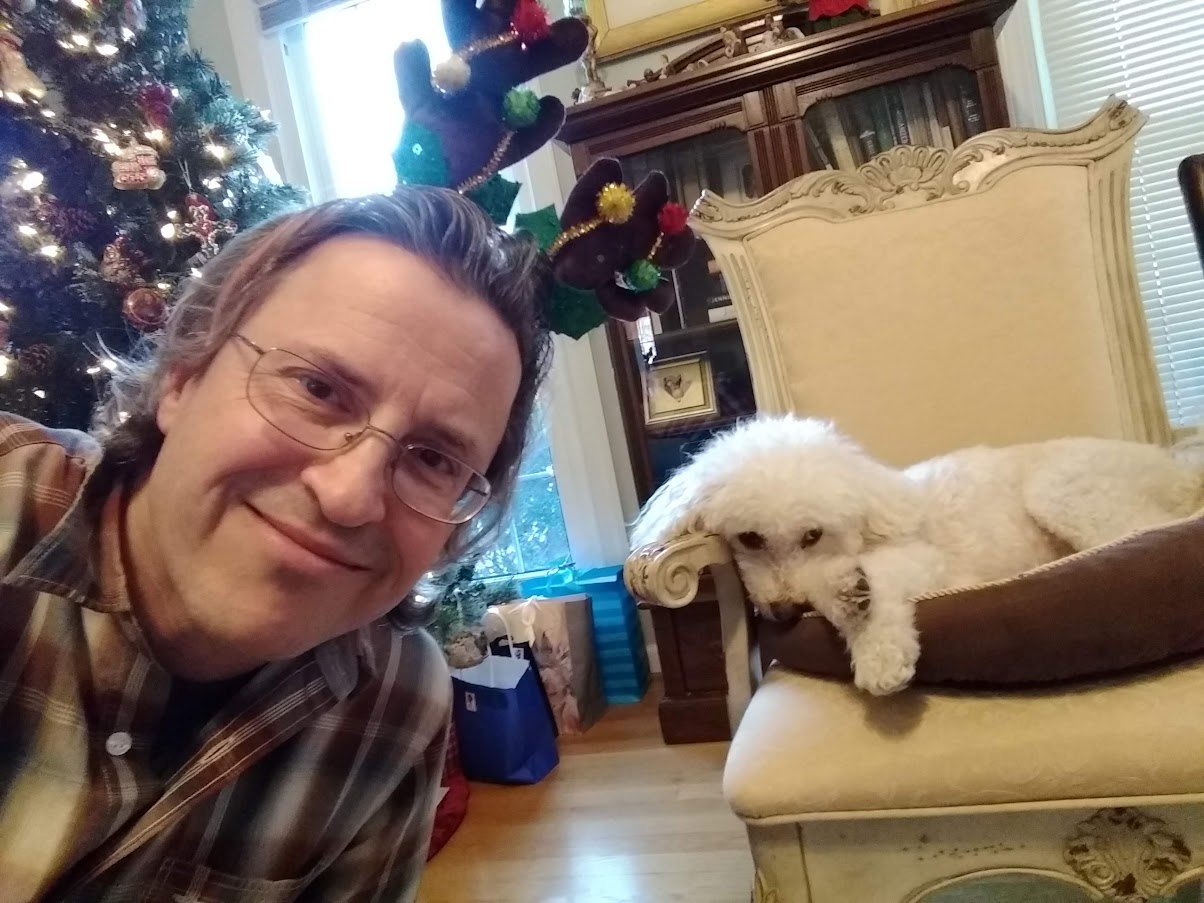 Ray Petrolino is an award-winning screenwriter and author.
He lives in North Carolina with his wife and family and their dog Jake (not just any dog, but a talking bichon with an unfulfilled set of demands).
When Ray is not writing, he's listening to his dog (and sometimes his wife); or he can be found working on film sets, playing drums at his house, or playing drums at someone else's house.
Connect with the Author

Buy the Book
Amazon
eBook

Read FREE with Kindle Unlimited Membership





Enter the Giveaway