Today, I have a dark fantasy / romantic comedy in our book teaser spotlight! Check out Colors of Love, read an excerpt & learn about author Stephanie Burke!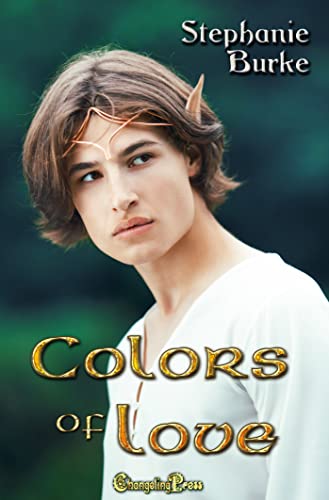 Dark Fantasy & Romantic Comedy
Date Published: January 6
Many of our posts contain affiliate links.
Should you purchase an item via our links--we may receive slight compensation from an
affiliate partner.
Pink: Lust Fairy extraordinaire Pink is going to do everything in his power to make sure Cali is never alone. Now if he can only get her to see that wonderful things sometimes wear skirts and look just perfect in Pink.
Gray: Alothos, Lord of Death, is ready to claim his mate… if only he could find the stubborn Fae. He gave Entropy years to mature, grow, and sow his oats, but now it's time for him to take his place at Alothos' side. Only Alothos can't seem to locate his lost Fae and Death's patience is coming to an end.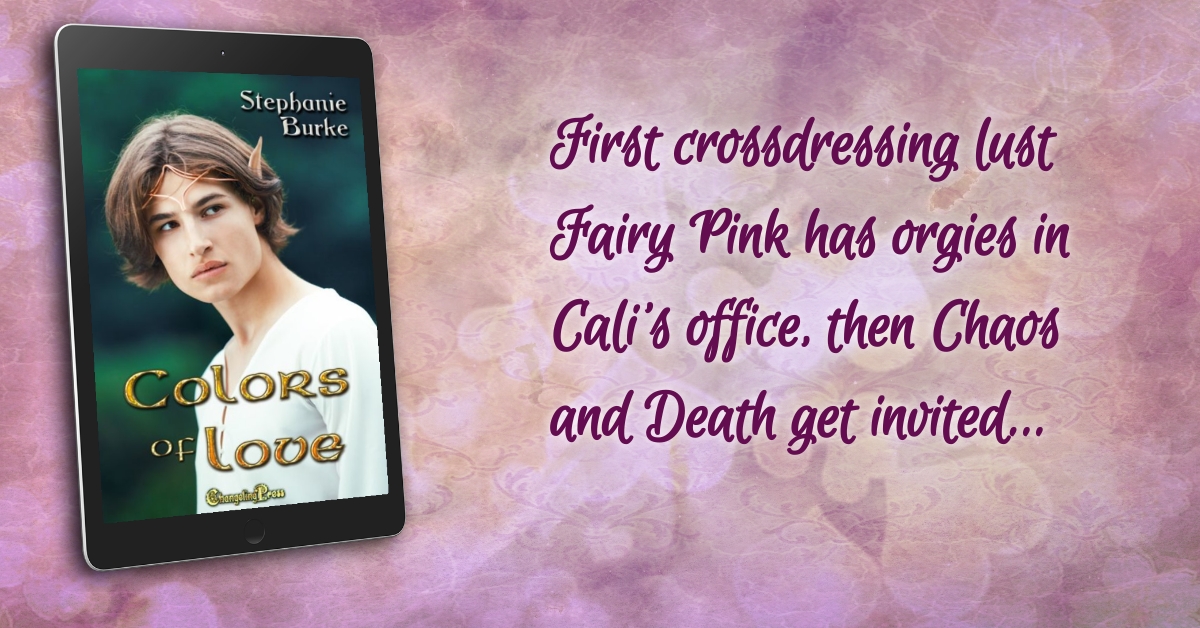 Read an Excerpt
Copyright ©2022 Stephanie Burke
Excerpt from Pink
"What the hell is going on? Is everybody in the world fucking besides me?" Cali demanded. This was the third suck scene she'd encountered today in the apartment that housed their small publishing house.
First had been their main artist, Fab, and his dark-haired lover Casmir, her health and fitness specialist, going at it in the kitchen/break room. Gathering her composure, she'd escaped to the bathroom. Only once she opened the unlocked door, she was shocked by a lavender-haired woman and a silver-haired man having a wild go at it against the sinks. Backing away before they noticed her -- or worse, invited her to join in -- Cali raced toward the safety hopefully contained in her brother's office.
But again, here was a fuck fest underway, and she apparently hadn't gotten the memo.
When had Casual Fridays become free-fuck-for-all days?
Calita's twin brother, Able, had his secretary sitting on top of his desk, a roll of saran wrap clutched in her hand. Able made grunting, whining noises as he ate her out. Calita knew the secretary had just broken up with her girlfriend a month before. When had Laslie gone straight, or at least bi? Or should she be called Lassie because of the howls that were erupting from her throat? And the woman had to be double jointed to have one leg up on Able's shoulder, the other around his head, while her back arched up to resemble the Gateway to the West.
Calita stepped out of the room and eased the door shut. Composing herself again, she called to Able, "Um, when you both let go of the golden ring, I'll be in the waiting room, waiting for some answers!"
Twin groans of pleasure sent her scurrying to the living room to collapse into their Ikea special couch. Once settled, she whimpered and resisted the urge to rub her thighs together for some relief. The sexual tension in the small apartment was killing her! And she was afraid to make for her office. Who the hell knew what could be in there?
Feeling embarrassed, aroused and confused, Calita sat and waited -- and waited and waited, skin crawling and knees shaking as she contemplated her business… and wondered if that thick peppermint stick she got when playing Santa's Elf last year would act as a substitute dildo until she could go down to the toy shop on the corner to purchase a vibrator strictly for office use. If unending lust was going to explode on a regular basis, she wanted to be prepared.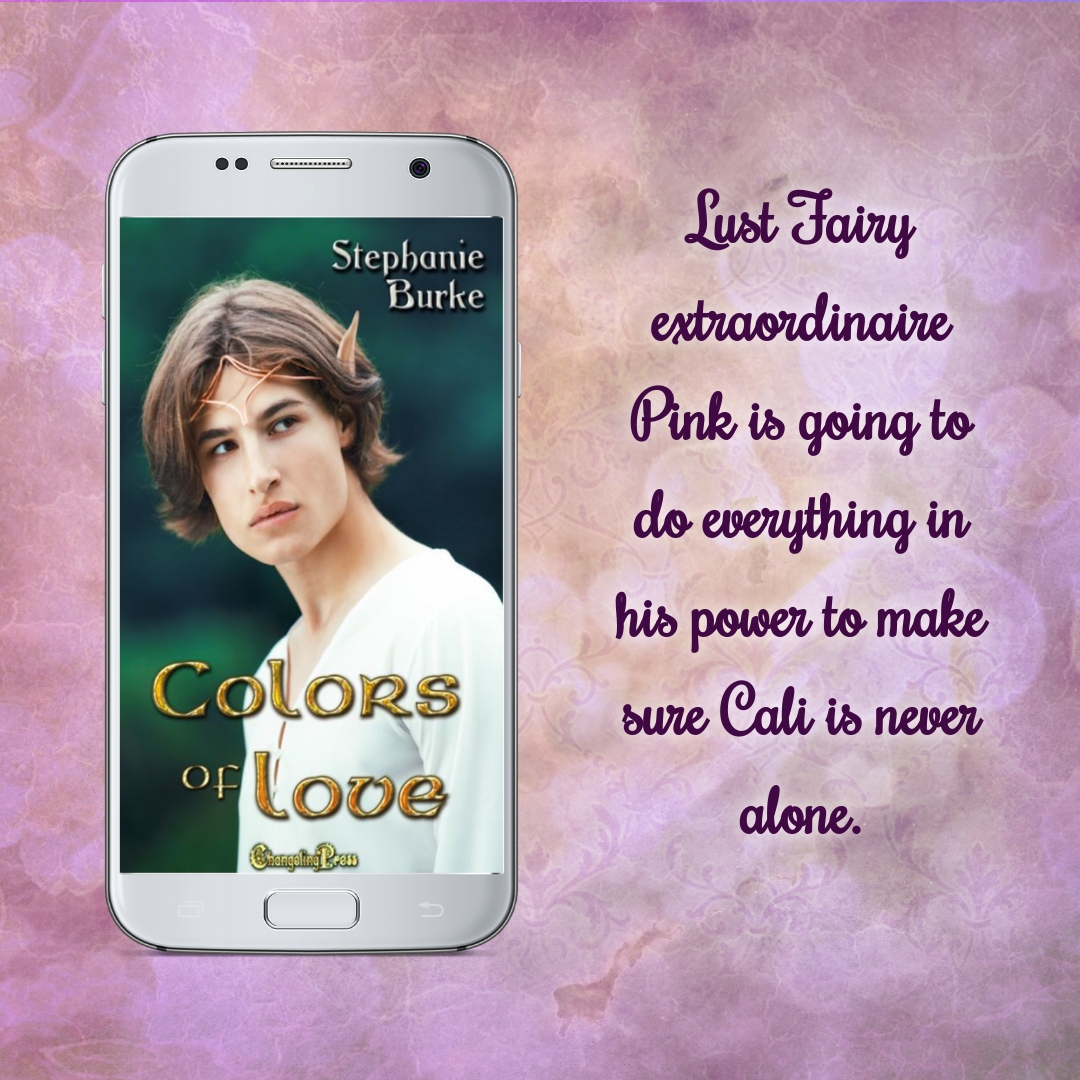 About the Author
Stephanie is a USA Today Best Selling, multi published, multi award-winning author, Master Costumer, handicapped, wife and mother of two.
From sex-shifting, shape-shifting dragons to undersea worlds, sexually confused elemental Fey and homo-erotic mysteries, all the way to pastel-challenged urban sprites, Stephanie has done it all, and hopes to do more.
Connect with the Author

Connect with the Publisher

Publisher's Instagram/Facebook/Twitter: @changelingpress
Buy the Book