This morning, I have a historical regency romance novel in our book blitz spotlight! Check out One Wedding and an Earl and learn about author Tracy Sumner.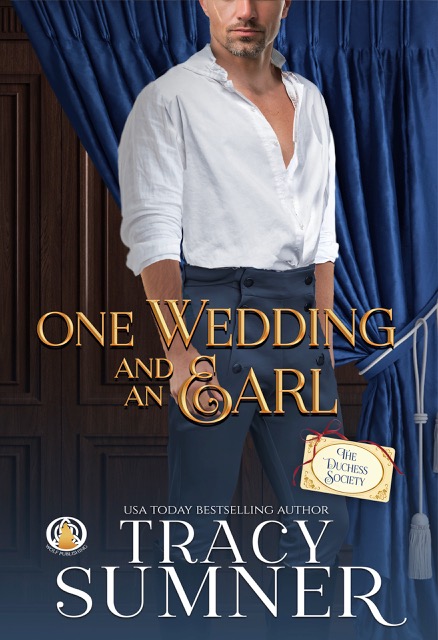 #4 The Duchess Society Series
Historical Romance, Regency Romance, Steamy Romance
Date Published: January 19, 2023
Many of our posts contain affiliate links.
Should you purchase an item via our links--we may receive slight compensation from an affiliate partner.
In this sizzling Regency romance by USA Today bestselling author Tracy Sumner, a notorious earl, and an infamous hellion need to face an unforgettable passion.
A scarred earl with a big heart—and a big problem.
Since his return from war, the Earl of Stanford's life has been anything but simple. A meddling older brother, a raucous group of friends, a crumbling estate, and an injury that forever changed him. Now this. Her. His brother's bright idea of a way out. The most infamous landscape architect in England arriving on his doorstep to restore his ruined gardens and his ruined heart. Only, Ollie Aspinwall isn't falling for this sibling ploy.
He's content to hide in the country, a brooding, stargazing, lost soul.
A gorgeous hellion with wild dreams—and a wild challenge.
Necessity Byrne has heard the rumors about the Scarred Earl. A walking scandal, she's used to flouting convention and shocking society, so the offer to assist a reclusive peer with beautification of his estate is a project she'd consider. Except for the ripple of awareness that dances along her skin every time she recalls meeting the handsome, steely eyed rake years ago. A dilemma she doesn't care to solve—even if she wants the job.
However, she's a woman determined to take every dare offered her.
So, they agree to disagree for the sake of the earldom's gardens, all the while battling a breathless, rampant attraction—until Ollie decides he wants to keep her. Can he persuade his feisty, adorable gardener to accept a besotted, broken-down earl with dreams of a family and love?
Come along on this sizzling slow burn, enemies-to-lovers, sorta second chance romp!
buy the book
other books in the series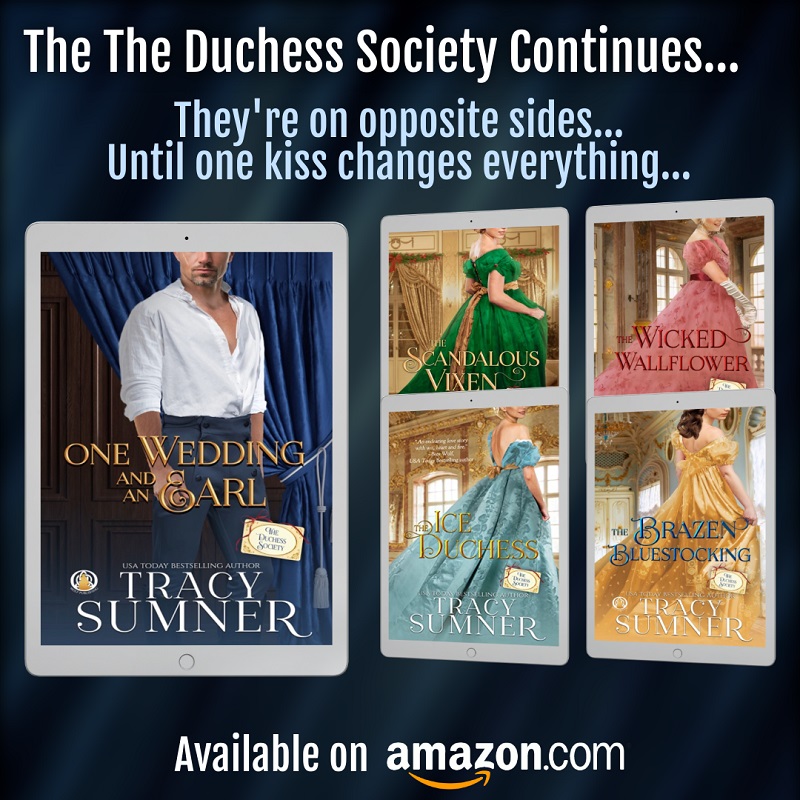 The Ice Duchess
Prequel to The Duchess Society Series
The Brazen Bluestocking
The Duchess Society Book 1
The Scandalous Vixen
The Duchess Society Book 2
The Wicked Wallflower
The Duchess Society Book 3
about the author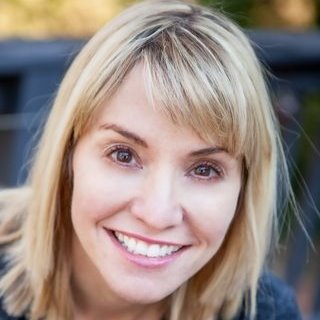 USA Today bestselling and award-winning author Tracy Sumner's storytelling career began when she picked up a historical romance on a college beach trip, and she fondly blames LaVyrle Spencer for her obsession with the genre. She's a recipient of the National Reader's Choice, and her novels have been translated into Dutch, German, Portuguese and Spanish. She lived in New York, Paris and Taipei before finding her way back to the Lowcountry of South Carolina.
When not writing sizzling love stories about feisty heroines and their temperamental-but-entirely-lovable heroes, Tracy enjoys reading, snowboarding, college football (Go Tigers!), yoga, and travel. She loves to hear from romance readers!
connect with the author
connect with the publisher