This morning, I have a Regency romance novel to share! Check out A Prince Among Spies, the 3rd book in the Royals & Rebels series, and learn about author Meredith Bond!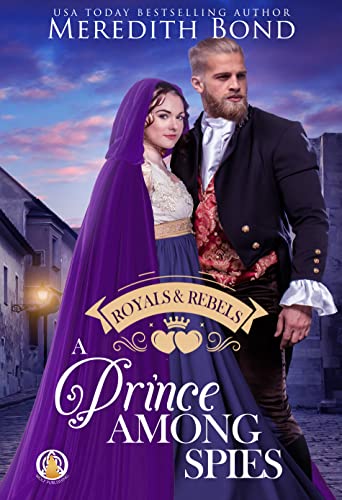 Historical Romance, Regency Romance, Sweet Romance, Romantic Suspense
Date Published: January 5, 2023
Many of our posts contain affiliate links.
Should you purchase an item via our links--we may receive slight compensation from an
affiliate partner.
In this sweet, and thrilling Regency romance by USA Today bestselling author Meredith Bond, lives are in danger.. and hearts are on the line.
Someone is trying to kill Prince Nikolas, heir to the crown of Aachen-Düren, and he wants to know who. After barely escaping from Oxford University, where he is studying, he is bound for London hoping with only a beard and shabby clothes will provide enough of a disguise. After a week of surveilling his uncle—the only person who would benefit from his death—he discovers his life has been saved twice by the most lovely spy.
The man in black is the worst spy Hope Clemens has ever encountered. After saving his life—twice—she decides it's time to discover who he is and what he's after. She's not surprised when he gives her a false name. Claiming to be a prince is so unbelievable that it's amusing. He could, however, be extremely useful, and she can't say she minds sticking close to the handsome man.
With lives in danger and hearts on the line, can Nik and Hope learn to trust each other before it's too late?
Hidden identities, a princess on the run, and three lives at stake… despite this, these royals and rebels must learn to trust and open themselves to a lifetime of love.
buy the book

Read FREE with Kindle Unlimited Membership!
Buy the Royals & Rebels Series on Amazon

about the author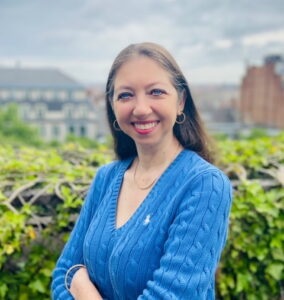 USA Today Bestselling author Meredith Bond's books straddle that beautiful line between historical romance and fantasy. An award-winning author, she writes sweet, fun, traditional Regency romances, medieval Arthurian romances, and Regency romances with a touch of magic. Known for her characters "who slip readily into one's heart," Meredith loves to take her readers on a journey they won't soon forget.
connect with the author

connect with the publisher