This morning, I have a contemporary romance novel to share! Check out Destiny Lives on Fairhaven Street, read an excerpt from the book, and learn about author CJ Hudson.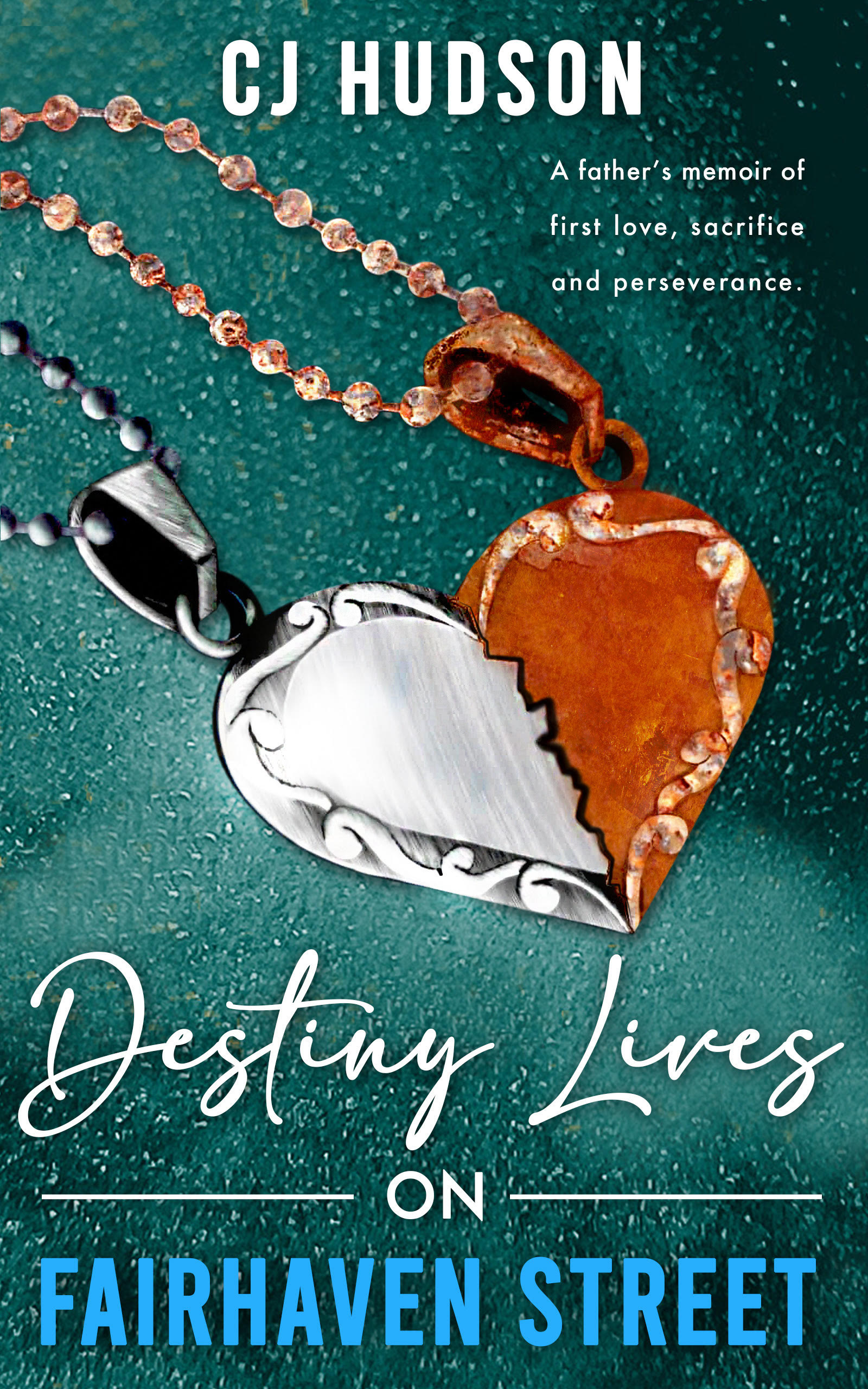 Contemporary Romance
Date Published: October 9, 2022
Publisher: Mindstir Media
Many of our posts contain affiliate links.
Should you purchase an item via our links--we may receive slight compensation from an affiliate partner.
His abusive family tore him away from her. Would destiny be enough to bring him back?
At ten years old, Chris didn't have good looks, a caring family, or a bright future. But what he did have for three years was the love of Danielle, his beautiful neighbor on Fairhaven Street who showed him a glimpse of a life he desperately wanted.
To escape his abusive father, Chris was forced to move out of state with his mother to the icy hills of Michigan. All he could leave Danielle with was half of a heart-shaped pendant and a promise that he would one day return for her. To have any chance of getting her back, he had to end over one hundred years of abuse in his family, something his family claimed he was destined to carry on. All he had to keep him going was his half of the pendant, which tarnished over the years from his refusal to take it off.
Destiny Lives on Fairhaven Street is a touching memoir from author C.J. Hudson of his eight-year journey of preparation to return to the love of his life. Written to his twin sons, his story is a testament to the power of devotion and proof that the life you've always wanted is possible if you never give up.
read an excerpt

I glanced over at the adults, who were laughing and yelling, happy with their lives. The step that
separated the dining room from the living room divided two completely different worlds. They
were adults, free to do as they wanted, and we were not. Tonight, I held onto the only person
who ever truly loved me, and tomorrow they would separate us without a second thought.
I continued to hold her until Mom and Dick called over that it was time to go. I didn't wake
Danielle because I knew neither of us could handle any more goodbyes. As I looked at her for
the last time, I already started planning exactly what I would say when I saw her again. I would
tell her the story of how I fell in love with the girl next door, remained faithful to her for years,
and returned with one simple request: give us another chance.

When a man knows the love of an amazing woman, he will cross any mountain to win her back.
If he can't go over it, he will go through it. If he can't go through it, he will move it. My mountain
wasn't my parents. It wasn't Danielle's parents, either. It was me. It was my family's past. It had
to end, and it would end with me. I would succeed where three other generations of my family
had failed.

On the battlefield that was her world, she kept her rifle permanently affixed to her cheek,
anxiously awaiting the enemy she knew was coming. And she had an itchy trigger finger, so
sure that everyone was going to hurt her. She couldn't wait for someone to prove her pessimism
right so she could justify pulling the trigger.

A man who is determined alone is persistent, but a man who combines that determination with
intelligence is inevitable.

Quietly, I sat down, grateful to have a moment to pull myself together. I couldn't let them see me
as the nervous wreck I was inside. I had to remind myself to breathe. Everything was riding on
today. If this day didn't go well, my future could vanish; my destiny could change forever.
My mother yelled at me constantly to get out of my room and go do something. I began talking
to Danielle in my room as if she were next to me. I'd have full conversations with her about
everything in my life, the ups and the downs, wanting to know her opinion on things, begging
her not to give up on me. Living in a house of thin walls, my behavior seemed to convince my
mother that her son was losing his mind. I wasn't crazy. I just missed my best friend.

I'd prayed for direction, and I had gotten it. There, on the top of the Eiffel Tower, I decided that
God saved me from being on that flight for this one reason: to fulfill my destiny. There was no
doubt in this direction, no convoluted flip-flopping. My choice was clear, and it was this choice
that stayed with me for years to come. I was ready to return to hell to earn my spot in heaven.
My heart was hers and hers alone. We see this through, no matter the outcome.
Destiny had been fulfilled. Despite all the obstacles and tragedies that a lesser man would've let
defeat him, I had arrived at my destination, the only place I'd ever wanted to be, reunited with
my one true love.

I could see the gun in my peripheral vision. His hand wasn't touching it, but it was close. If he
tried to grab it, I would go for the lever and try to get out as fast as I could. He still had to pull the
gun from the holster and chamber a round before he could shoot, which seemed like just enough time to make a break for the house or at least the nearest neighbor.

buy the book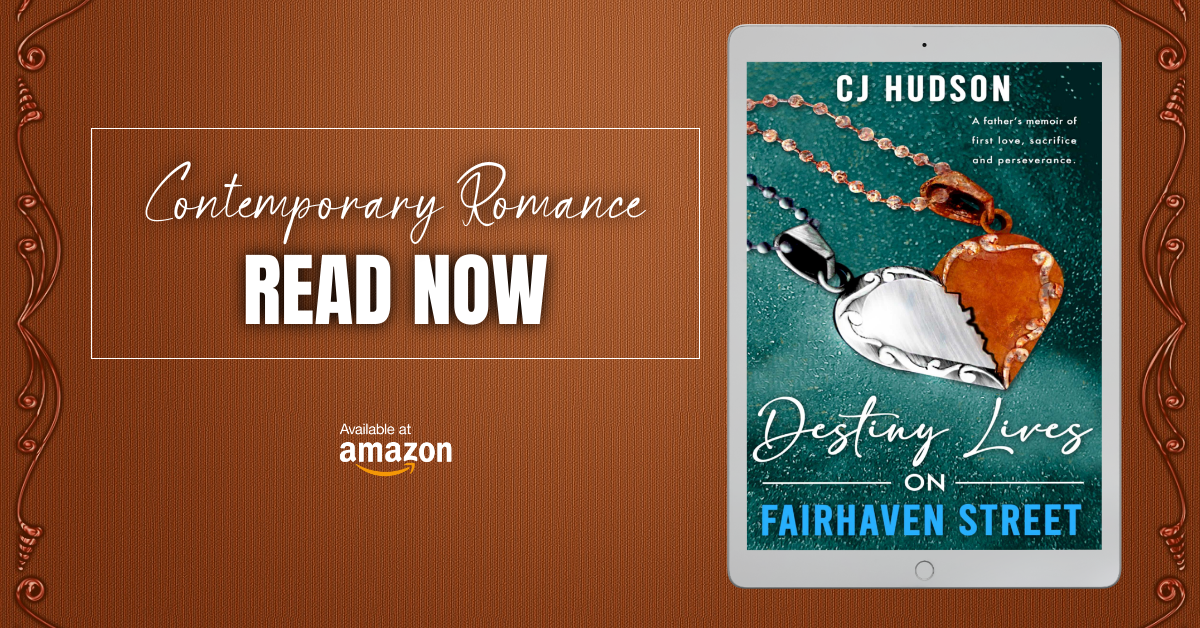 about the author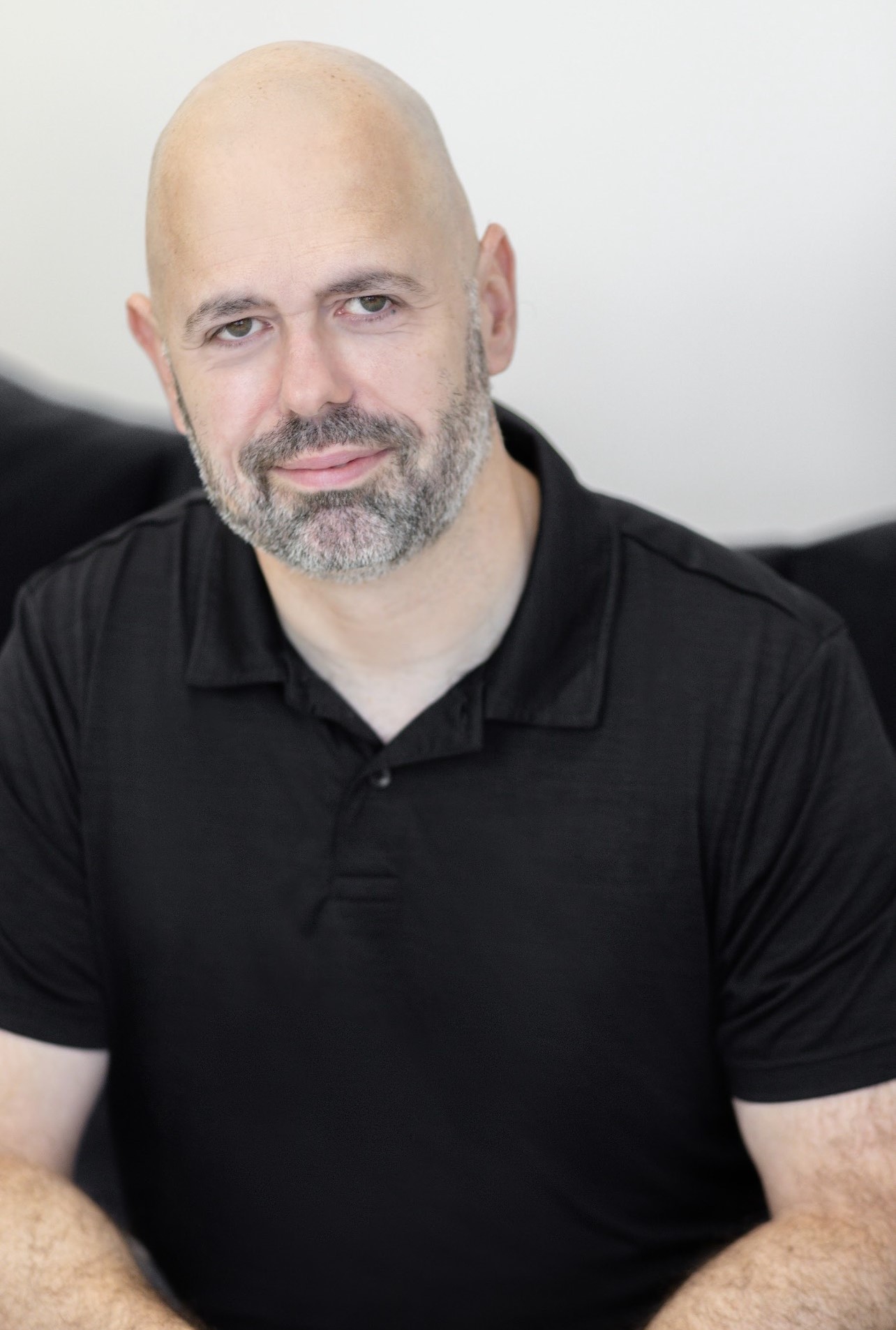 When first looking at C.J. Hudson, the last thing one would expect him to be is a multi-award-winning romance author, but that is exactly what the bald-headed, barrel-chested disabled navy veteran is. His debut memoir "Destiny Lives on Fairhaven Street" was written in homage to his twin five-year old sons, telling of his eight-year journey where he ended 100 years of abuse in their family in the name of returning to the first woman he ever loved. Destiny was written entirely on an iPhone over four years, being re-written eight times, undergoing six full editing cycles and being rejected 138 times before landing at Mindstir Media. Destiny quickly became critically acclaimed and won over seven awards. C.J. resides in Pflugerville, Texas and enjoys a life spent with his wife and sons, all while living the very motto he plans on passing down to them one day: "the man you are destined to become is the one you choose to be."
connect with the author