Today, I have a young adult fiction novel in our book spotlight! Check out Finding True North, learn about author Dianne Beck, read an excerpt from the book & be sure to enter for a chance to win a prize in the book tour giveaway at the end of this post.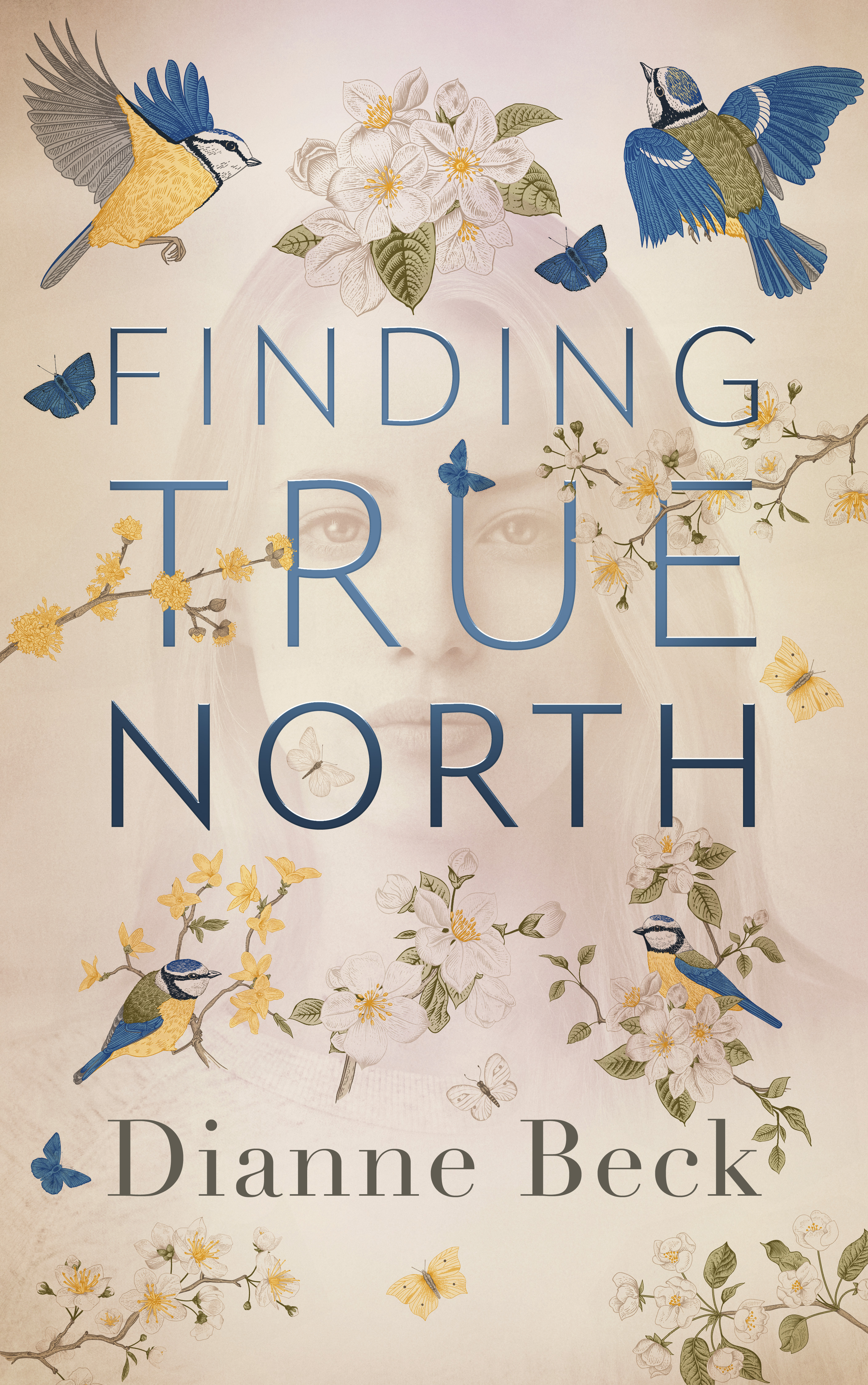 Young Adult Fiction
Date Published: January 31st, 2023
Publisher: Acorn Publishing
Many of our posts contain affiliate links.
Should you purchase an item via our links--we may receive slight compensation from an affiliate partner.
North Carolina Simon hates her name. As a fourteen-year-old girl growing up in the 1970s, she has a lot of challenges. People not only make fun of her name, but also scoff at her eccentric family. Dad's a hoarder, Mom's an unpredictable artist, and her older sister lives with an autism diagnosis. After a humiliating middle school event shatters her confidence as a singer, North determines to break free from the stigma surrounding her family.
As she starts high school, North tells people to call her Carol. Armed with a new name, she updates her appearance, befriends a popular boy in hopes of joining his band, distances herself from her two longtime friends, and avoids being seen with her adoring and dependent sister. Everything seems to be going according to plan until her sister suddenly disappears. Carol is forced to face reality. Should she continue to focus all her time and energy on fitting in or should she surrender to God's calling on her life?
Finding True North is a prequel to Sticks and Stones, but each can be read as stand-alone novels.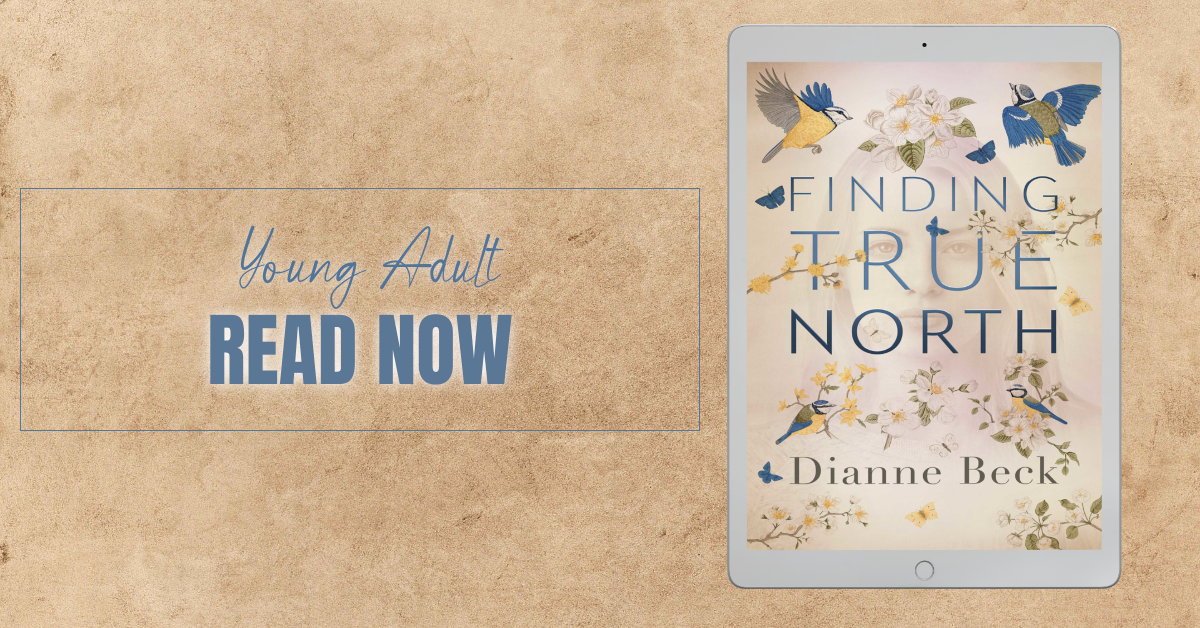 read an excerpt
Finding True North Marketing and Promotional Excerpts:
Shorter Excerpt: 407 words from Beginning:

North Carolina Simon – May 1974

Chapter 1

After the three-mile trek home from Sage Hill Middle School in the near ninety-degree
heat, I stood at the edge of our walkway and wished I felt relieved to be home. The house looked like nearly every other one in the west valley suburbs of Los Angeles. The mowed lawn, a couple rose bushes, and a white picket fence with a creaky gate made it appear so nice and normal, but I knew the inside told a very different story.

I took a deep breath before I opened the front door, hoping the scent of the roses would
stick with me when I entered. I could hear the television blasting, and above that my older sister Aria cawing. Yes, cawing, like a crow, one of her new favorite birds. When a baby crow recently fell from its nest into our yard, she was amazed by the tender care its mother gave it. On the day that baby crow flew away, she stared out the window and said, "I used to think crows were sort of noisy and annoying, but they're so special. That mama crow never gave up on her baby."

I hoped she'd find a new bird to mimic soon, one with a sweeter sound, but once she had a
favorite, it usually stayed in her rotation of sounds for a while.

The door stopped short, blocked by a stack of newspapers, magazines and books in the
way. I waited to see how long it might take my mother, Belinda Simon, to notice me. Surrounded by bottles of oil paint, she was deeply focused on a large canvas, a paintbrush in her hand. Aria noticed me first. "North! You're home!" She ran over to me, her arms outstretched, flapping them like wings. "Caw!" She cried one last time as she jumped in front of me and closed her arms around me in a tight hug. "How was your day?" she said without loosening her hold.

No matter how bad my day was, this welcome from my big sister always made me smile.
As I hugged her, I heard the television blast another unpleasant headline. "A shootout at a home in south Los Angeles. We'll take you live to the scene after the commercial break." I thought about how much happier people would be with an Aria in their life. All their anger might meltaway long enough to stop all their useless violence.



about the author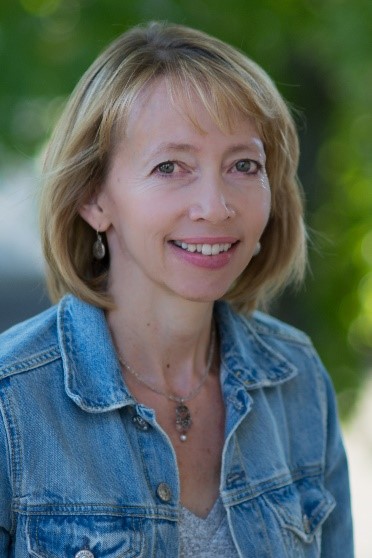 Dianne Beck has spent most of her career teaching students ranging from kindergarten through adult and currently works as a high school youth director at her church. In each of these roles, she hopes to encourage students to be their own unique selves, to have confidence in who they are, and to follow their passions. Dianne's debut young adult novel Sticks and Stones, winner of multiple awards, was inspired by her years of teaching, where she saw how an understanding ear and relevant literature could make a significant impact on students' lives. She hopes young people and adults can find faith and strength in her stories.
connect with the author

Instagram: @beck_dianne
buy the book
enter the giveaway