Today, I have a Christian self help book in our book release spotlight! Check out Broken Chapters and enter for a chance to win a prize in the book tour giveaway at the end of this post!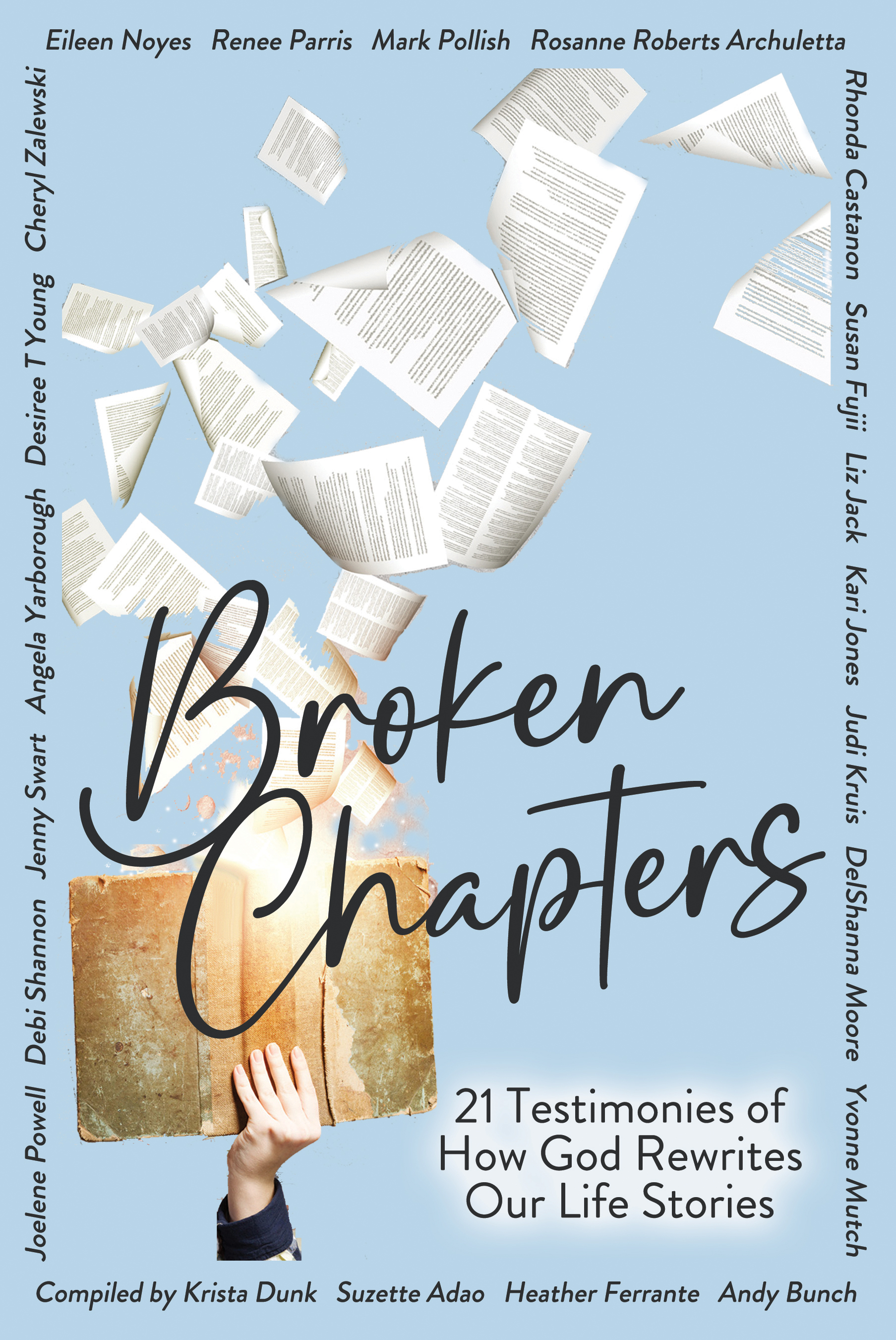 Christian Living / Self-Help
Date Published: 05-15-2023
Publisher: 100X Publishing
Many of our posts contain affiliate links.
Should you purchase an item via our links--we may receive slight compensation from an
affiliate partner.
A Faith-Building Anthology with True Stories of God's Faithfulness, Care, and Power!
Do you have a broken chapter for God to rewrite?
All of us have a broken chapter or two in life—some short in duration and some long—from deeply disappointing to tragic. In Broken Chapters, each chapter's author writes about the way they each personally experienced difficult situations and how they saw God show up in the midst of their pain. God is still in the business of restoring joy, restoring fortunes, restoring identity, and healing broken places today. Nothing is too difficult for Him.
He does care about you; He does care about what you've gone through. He does care about you finding hope, finding peace, finding resolution, finding healing, and most of all, finding Him. His eternal pen still writes and rewrites today, bringing beauty for ashes and working out all types of circumstances for good for those who love Him and are called to live according to His plans and purposes.
Now, it's time for you to be infused with faith and hope for your Broken Chapters to be rewritten.
Connect on Social

Instagram: @krista.dunk
Buy the Book
Enter the Giveaway