Today, I have a children's book to share! Check out Ricky's Dream Trip to The Ancient Worlds of Egypt, Greece, and Rome, learn about author William Stevenson & enter the book tour giveaway at the end of this post.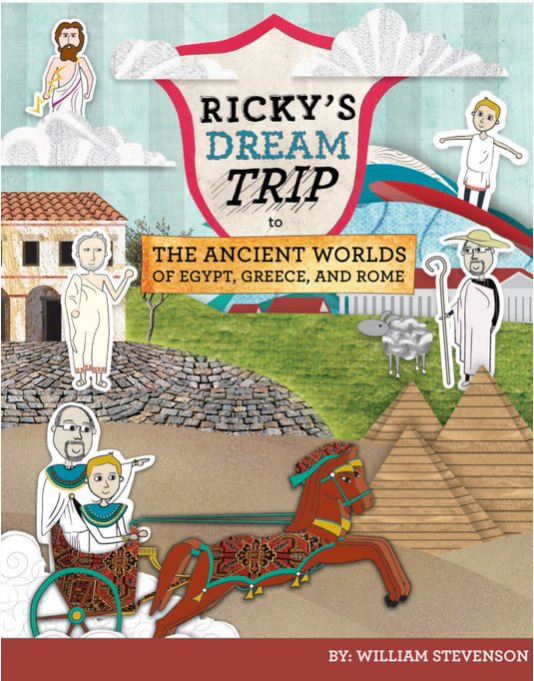 Childrens Books
Date Published: November 1, 2022
Publisher: Micro Publishing Media Inc
Many of our posts contain affiliate links.
Should you purchase an item via our links--we may receive slight compensation from an
affiliate partner.
This is a combination of three award-winning Ricky's Dream Trip books now in one volume with added information for classroom use and at-home activities. Ricky travels to the Ancient world through his dreams with his pop pop by his side. In Egypt, the land of the Pharaohs and pyramids he meets the boy prince, Tutankhamen, in a search for a beloved missing pet. Immerse yourself in the culture of Ancient Egypt with this terrific adventure. Next Ricky and Pop Pop meet Aristotle as they visit the land of the Ancient Olympics, see the temple of Athena, and help Alexander the Great! In the third time-bending dream trip adventure to Ancient Rome the fate of Julius Caesar, one of Rome's greatest leaders, hangs in the balance. It is up to Ricky to confront his own fears and change the course of history.
connect with the author

buy the book
enter the giveaway