Today, I have a mystery to share! Check out audiobook Dogged Pursuit and learn about author Tracy Carter in this book spotlight feature!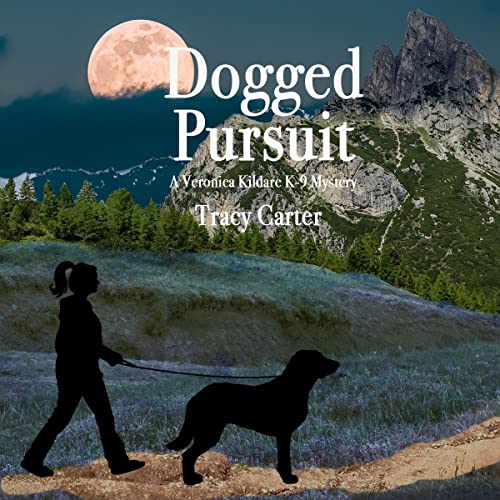 A Veronica Kildare K-9 Mystery, Book 1
Mystery, Thriller & Suspense
Date Published: March 22, 2023
Narrator: Alyssa Baumann
Run Time: 11 hours, 4 minutes
Many of our posts contain affiliate links.
Should you purchase an item via our links--we may receive slight compensation from an
affiliate partner.
"An action-packed adventure blended smoothly with mystery and hope.... The character development is well done and complete.... The plot twists...are smooth and deliberate. Carter did an excellent job of making the story feel authentic and realistic through dialogue and rich imagery. It was well-written, and engaging and the narrator was the right fit!.... Alyssa Baumann captured and projected the personality of Veronica perfectly. She is very adept at projecting emotions and situations in a clear and intense manner. The excitement and energy she brought to the book were spot-on." — AudioBookReviewer
The debut book in the Veronica Kildare K-9 Mystery series opens with escalating suspense and intensifies into a resilient fight for survival. With its engaging combination of canine and human personalities, thrilling plot, and gorgeous Colorado backdrop, Dogged Pursuit will appeal to dog lovers, outdoors enthusiasts, and mystery lovers alike.
Veronica Kildare cannot believe her luck–being shot at, again, by the bad guys. The sound, the feel of the bullet, and the hatred resonate for more than just the transitory moment of impact. She has relocated to a new state, but brutality has rampaged into this life as well. As the survivor of a senseless act of violence in her former life, Veronica struggles to recover from the lingering physical and emotional scars by working as a dog handler near Boulder, Colorado. Empowered by her intense bond with her search and rescue and drug detection dog, Leda, she finally begins to shake off the pain of her past. Then Veronica is drawn into the puzzling search for a scientist who has vanished near Rocky Mountain National Park.
Dr. Randy Jeffers has inexplicably disappeared on the eve of his testimony in the high profile murder trial of a pro basketball player and the police are baffled. As Veronica and Leda traverse rugged Roosevelt National Forest in a desperate search testing the limits of their abilities, it is not initially clear who has targeted Dr. Jeffers, or why. But it becomes shockingly obvious that someone will stop at nothing to silence him forever. The kidnappers with murder on their mind have guns, but Veronica has Leda and her own blossoming resilience as her weapons in their struggle for survival.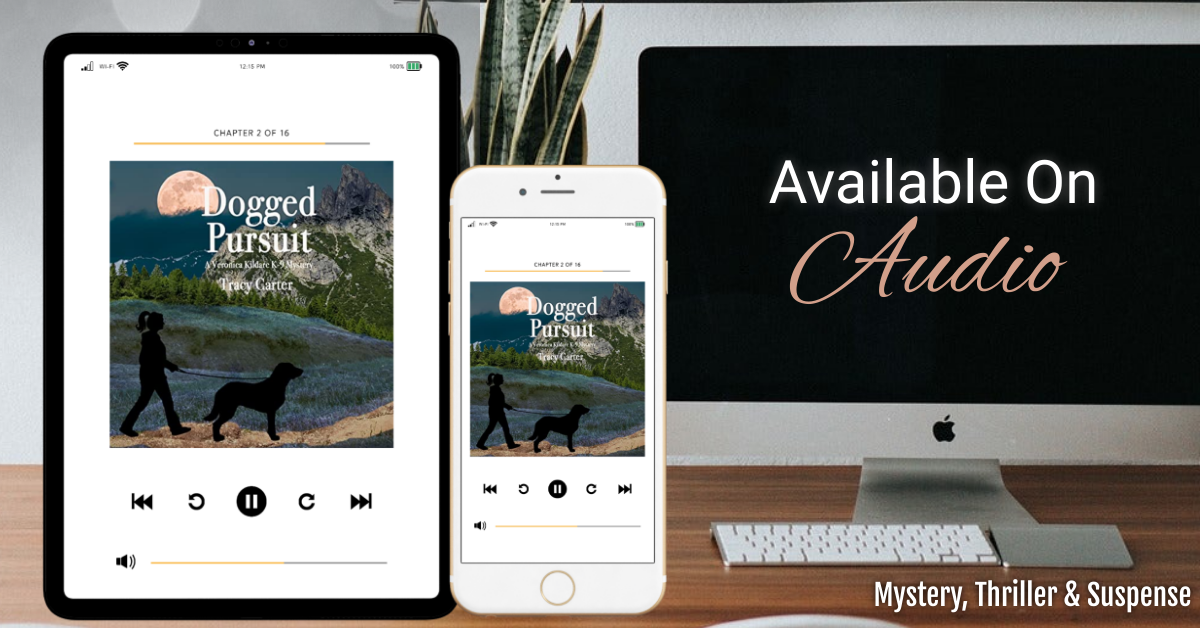 About the Author
Tracy Carter graduated from the University of Glasgow, Scotland with a master's degree in history. Her lengthy career as a legal assistant has included stints at international law firms and prosecutors' offices, followed by jobs as the horse identifier at two thoroughbred racetracks — all while training dogs in obedience and rally. She lives near Cleveland, Ohio, with her husband and Llewellin Setter (aka the diva).
Connect with the Author

Buy the Book