This morning, I have a women's fiction novel in our book spotlight! Check out Love By Design and learn about author Judith Keim.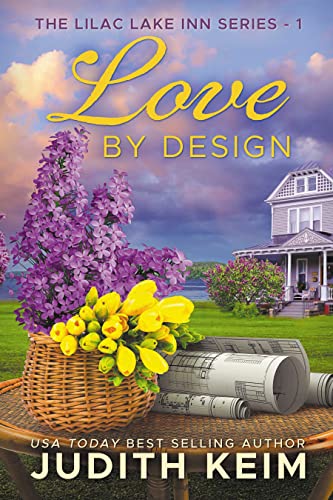 The Lilac Lake Inn Series, Book 1
Romantic Women's Fiction
Date Published: August 22, 2023
Many of our posts contain affiliate links.
Should you purchase an item via our links--we may receive slight compensation from an
affiliate partner.
Keeping a family promise can be the beginning of a whole new life for everyone in town...
Danielle "Dani" Gilford eagerly accepts her share of the gift of a cottage on the property of the Lilac Lake Inn in the Lakes Region of New Hampshire. Her grandmother, Gigi, has decided to sell the inn after realizing it's too difficult to run as she ages and with rising taxes. Dani and her two sisters, Whitney and Taylor, must renovate and maintain the cottage and live there at least six months of each year, as a means of helping Gigi keep a vow to hold onto as much of the family property as possible.
The first person that Dani meets when she returns to the lake is Brad Collister, who, with his brother, has been hired to renovate the inn for the new owners. His brother, Aaron, is as attractive as Brad, but life with the brothers is complicated. Brad is still grieving for his wife, who died two years ago from cancer and Aaron's interest lies with the business. And after working in Boston at an architectural design firm where the men in the office do everything they can to keep her from getting recognition for the work she does, the last thing Dani is looking for is a man. But the little town of Lilac Lake is full of interesting people, and surprises await Dani as she and her sisters work together to keep a promise to their grandmother, and Dani discovers new possibilities for herself about life and love.
Another of Judith Keim's series books celebrating love and families, strong women meeting challenges, and clean women's fiction with a touch of romance—beach reads for all ages with a touch of humor, satisfying twists, and happy endings.
About the Author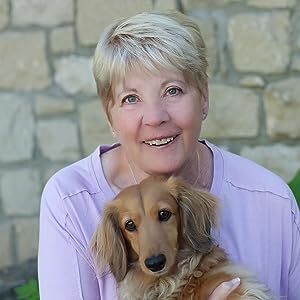 Judith Keim, A USA Today Best Selling Author, is a hybrid author who both has a publisher and self-publishes. Ms. Keim writes heart-warming novels about women who face unexpected challenges, meet them with strength, and find love and happiness along the way, stories with heart. Her best-selling books are based, in part, on many of the places she's lived or visited and on the interesting people she's met, creating believable characters and realistic settings her many loyal readers love.
She enjoyed her childhood and young-adult years in Elmira, New York, and now makes her home in Boise, Idaho, with her husband and their two dachshunds, Winston and Wally, and other members of her family.
While growing up, she was drawn to the idea of writing stories from a young age. Books were always present, being read, ready to go back to the library, or about to be discovered. All in her family shared information from the books in general conversation, giving them a wealth of knowledge and vivid imaginations.
Ms. Keim loves to hear from her readers and appreciates their enthusiasm for her stories.
Connect with the Author

Buy the Book