This morning, in our Teaser Tuesday book spotlight, I have a motorcycle club romance to share! Check out Wylde from the Iron Tzars MC series and learn about author Marteeka Karland!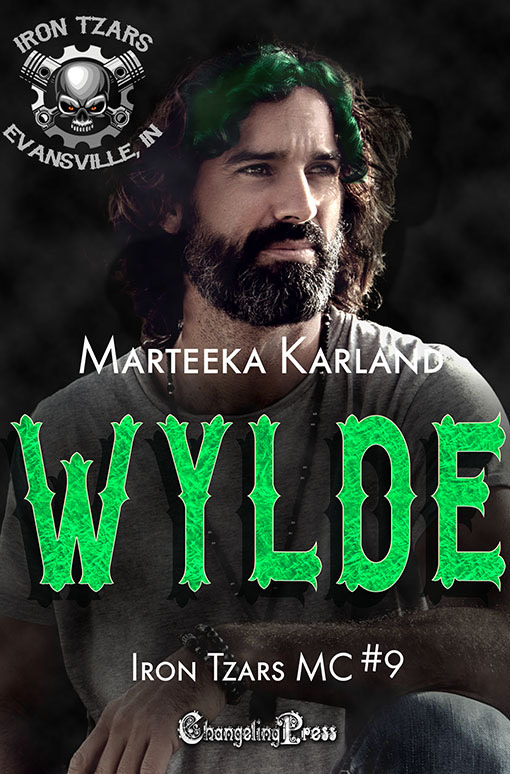 (Iron Tzars MC)
Motorcycle Club Romance, Suspense, Age Gap
Date Published: October 13, 2023
Many of our posts contain affiliate links.
Should you purchase an item via our links--we may receive slight compensation from an
affiliate partner.
Danica -- Wylde's an incorrigible flirt. I know he acts like he's a player, but I've seen another side of him. Kids from all over the area flock to him because he's Wylde -- the guru of all things electronic. He has endless patience with the teens looking to learn his skill in video games, but he has none with adults. I love his twisted, sarcastic sense of humor, and that streak of protectiveness he shows on occasion. He's wicked smart and I love watching him use his intelligence and his wit. Plus he's hotter than sin. So I flirt back.
Wylde -- I've got it bad. I come to the coffee shop just to be near Danica. The tiny barista has more heart than most people I've met. But she's the kind of woman who'll want forever, and that's not me. But when I realize the danger she and her sisters are in, I'll do whatever's necessary to keep them safe. Once Danica knows what I'm capable of, I know she'll run screaming into the night, and I'll never see her again.
WARNING: Wylde features a protective hero, a determined heroine and includes graphic violence and adult situations that may be triggers for some readers. Eventual happy ending and no cheating, as always.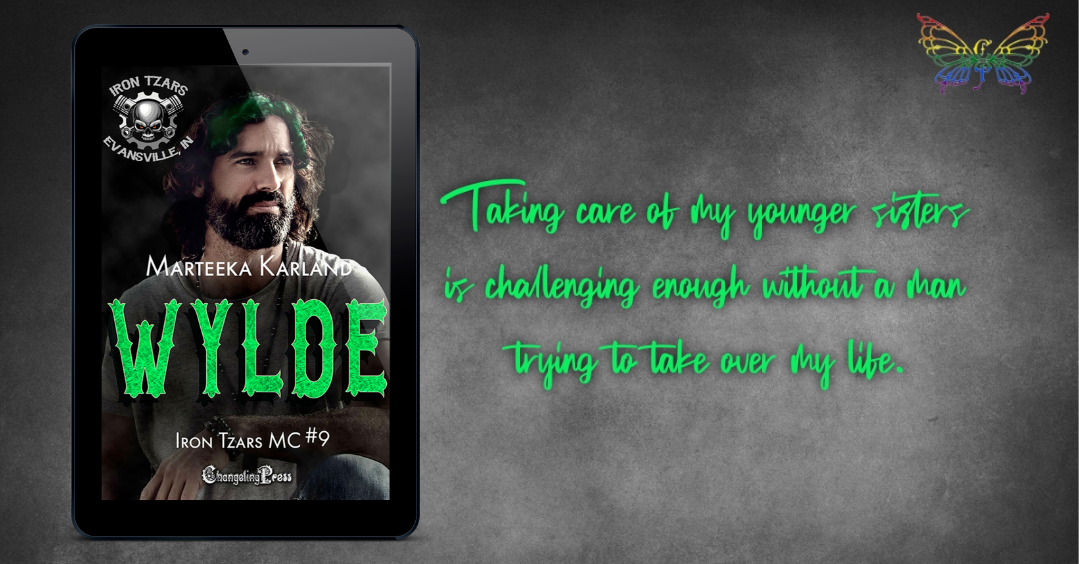 About the Author
Marteeka Karland is an international bestselling author who leads a double life as an erotic romance author by evening and a semi-domesticated housewife by day. Known for her down and dirty MC romances, Marteeka takes pleasure in spinning tales of tenacious, protective heroes and spirited, vulnerable heroines. She staunchly advocates that every character deserves a blissful ending, even, sometimes, the villains in her narratives. Her writings are speckled with intense, raw elements resulting in page-turning delight entwined with seductive escapades leading up to gratifying conclusions that elicit a sigh from her readers.
Away from the pen, Marteeka finds joy in baking and supporting her husband with their gardening activities. The late summer season is set aside for preserving the delightful harvest that springs from their combined efforts (which is mostly his efforts, but you can count it). To stay updated with Marteeka's latest adventures and forthcoming books, make sure to visit her website. Don't forget to register for her newsletter which will pepper you with a potpourri of Teeka's beloved recipes, book suggestions, autograph events, and a plethora of interesting tidbits.
Author on Instagram & TikTok: @marteekakarland
Publisher on Facebook, Instagram, Twitter, and TikTok: @changelingpress
Buy the Book