This morning, I have a cozy mystery in our book spotlight. Check out In My Attic, learn about the Magical Misfits Mystery series and author Lina Hansen and enter the book tour giveaway at the end of this post.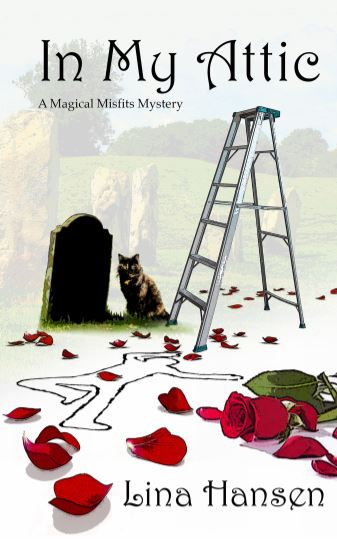 Many of our posts contain affiliate links.
Should you purchase an item via our links--we may receive slight compensation from an
affiliate partner.
Magical Misfits Mystery, Book 1
(Cozy) Mystery
Date Published:
1 July 2020
Publisher: Literary Wanderlust, Denver, Colorado
Myrtle's aunt is dead—murdered—and she has inherited the Witch's Retreat, a Bed and Breakfast in the idyllic village of Avebury. Filled with outrageous characters, the old house hides a mystery under its eaves. Everybody is a suspect: Alan, the blue-eyed police constable; Chris, the proverbial dark and handsome stranger; Myrtle's curvy cousin Daisy; and even Tiddles, the flatulent cat. As Myrtle takes on the mantle of amateur sleuth, she bumbles along in search of answers, digging deeper and deeper among the tangled roots of her family's history. The secrets she uncovers are more shocking than death: a hidden magical relic, a coven of amateur witches eager to gather her into the fold, and modern witch hunters on the prowl.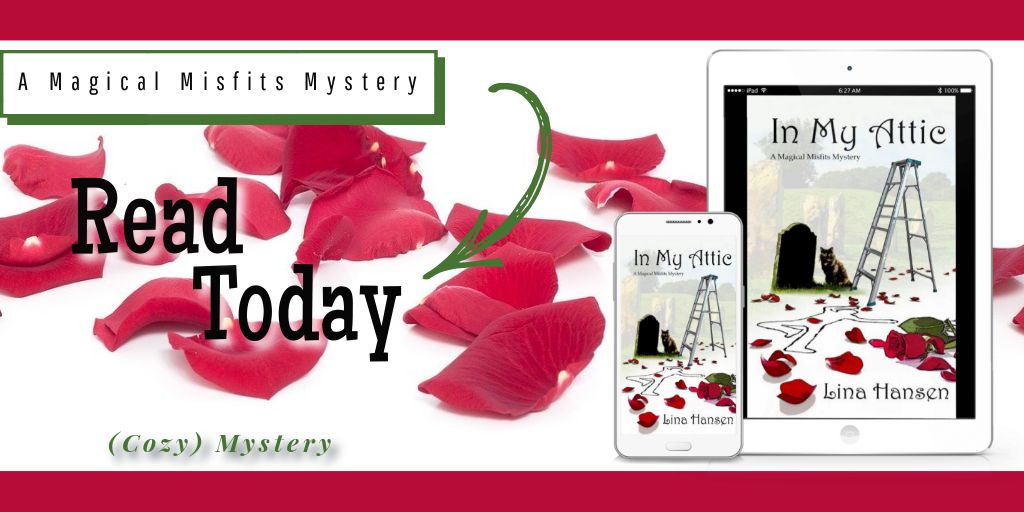 LINA HANSEN has been a freelance travel journalist, teacher, bellydancer, postal clerk and science communication specialist stranded in the space sector. Numbed by factoid technical texts, she set out to write the stories she loves to read— cozy and romantic mysteries with a dollop of humour and a magical twist. After living and working in the UK, Lina, her husband, and their feline companion now share a home in the foothills of Castle Frankenstein. Lina is a double Watty Award Winner, Featured Author, and a Wattpad Star.