This morning, I have an urban fantasy in our book spotlight! Check out the vampire, detective noir novel Blood Law, learn about the author, read and excerpt and enter for a chance to win a prize in the book tour giveaway at the end of this post!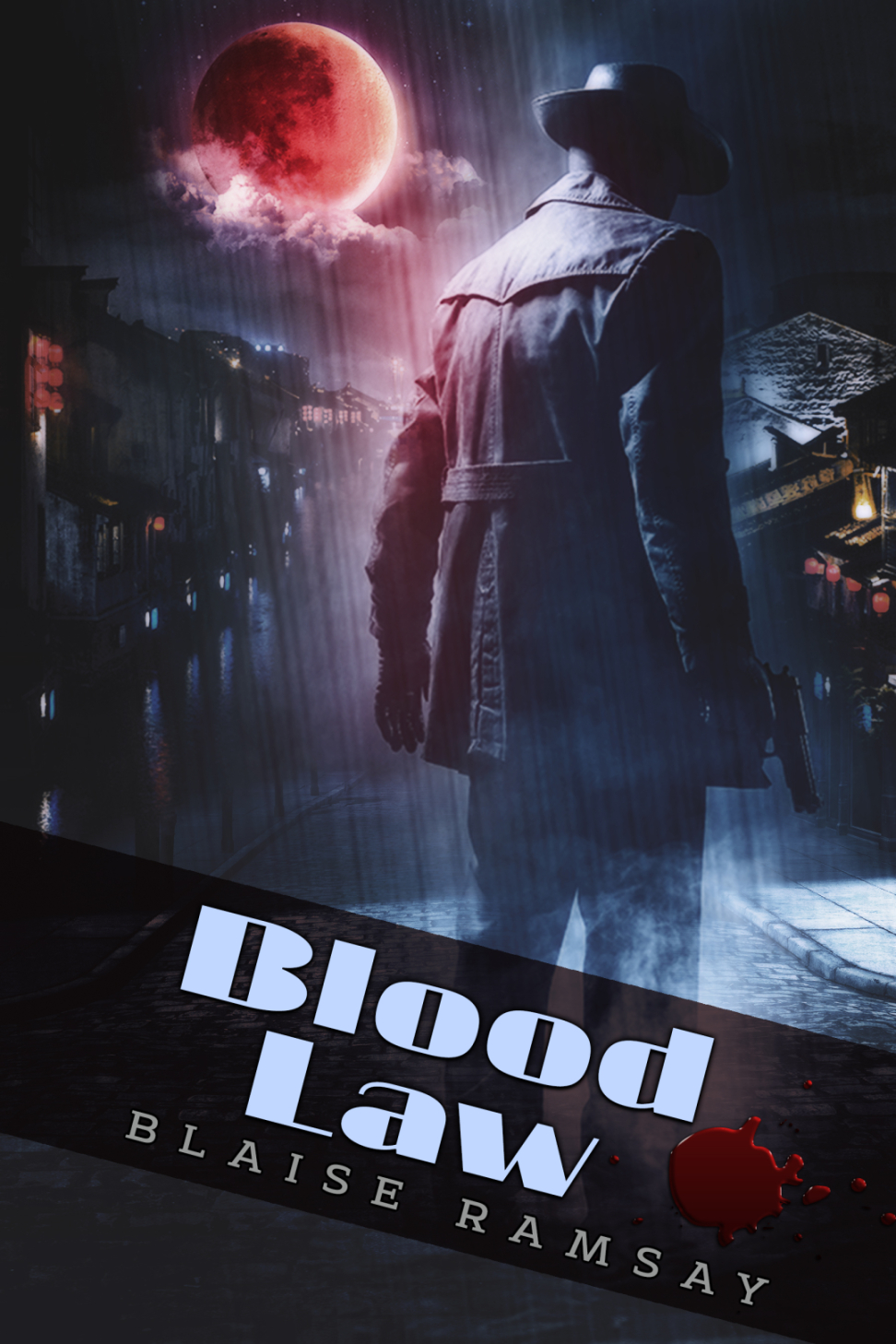 Urban Fantasy, Noir, Detective
Date Published: November 25, 2020
Publisher: Indies United Publishing, LLC
Many of our posts contain affiliate links.
Should you purchase an item via our links--we may receive slight compensation from an
affiliate partner.
Former ADA Alastair Maddox pursues Prohibition Chicago's most dangerous monsters after witnessing the deaths of his parents and grandparents as a boy. When a former colleague in Chicago PD comes to ask Alastair for help, he comes face to face with the mysterious Alexandra DeLane. But something's off. DeLane is way too calm and her eyes are the color of blood. After she escapes, Alastair goes on the hunt only to find himself the prey of an ambitious and mysterious mob boss who plots to have him murdered. The problem? Alastair doesn't stay dead and comes back as something else. Something more dangerous and straight out of a horror novel.
Read an Excerpt
My memory held little of the minutiae of details surrounding how I wound up in this place.
All I knew for certain? I sat in the mud covered in dirt streaming down my body and had no clothing to shield me against the brisk winter night.
How no change in the weather affected me - hot nor cold - made no sense. I knew it was winter because of the tinkling of the icicles dancing on the end of pine needles in the trees, yet I didn't shiver.
Trying to swallow sent my throat into a fit of burning worse than any raging flame. It forced me to barrel over, falling to my knees, grip-ping my throat and gritting my teeth, squeezing my eyes closed. All around, the world spun with every struggle to get the pulsing in my incisors to cease.
Feed.
Whipping my head, I attempted to locate the source of the inner voice plaguing my brain.
You need to feed.
Feed? What did that mean? Feed on what?
Trust me. Fo!ow me.
I dragged myself to stand. My shaking legs struggled to handle my tall frame. To shield myself against the cold, I wrapped my arms around my torso, even though I no longer needed it.
Where I would go, I had no idea. My body took over, following a terrifying new instinct.
My mind swam in an attempt to grasp at anything to piece together what happened.
The woman's voice sounded familiar. For some reason it ignited rage within me, also comforting me in a dark time.
Walking the woods without the protection of shoes and the shaki-ness of my legs slowed progress; still I trudged on.
I knew these woods; hiked them many times.
Blackthorn grew alongside American Elm and Black Cherry permeating the air with the fresh scent of musky brush, bark, and crisp sap.
The effects of the swirling scents were much stronger than I remembered them.
Heartbeats and the sounds of liquid from the sleeping animals
mixed with the sounds of the rain, trees, and wind in my ears. My head jerked from side to side trying to grasp the location of each of the smallest creaks, crunches, and shuffling of the hedges.
Distracted from everything going on, I slipped and rolled down a steep ledge, grunting, screaming, landing in a puddle of water. Mud splashed into my mouth and eyes.
I gagged, spitting out the muck and filth. My tongue swelled, my mouth a desert filled with musty flypaper. Muscle memory caused me to panic when I found it difficult to take in a facet of air.
Content to lie amidst the muck, dazed with the confusion and the burning of my throat took hold within the confines of my mind.
Feed, the dark voice called again.
I don't understand. Why can't I lie here and sleep?
Trust me. Fo!ow me.
The aroma of smoke from some kind of fire and the nagging of the voice in my head pushed me to rise and climb the opposite side of the ledge. It took all the strength in my fingers and arms to haul myself to the top, sliding a few times.
Rain helped to rinse some of the mud away from my eyes and hair, but not enough to make me look less horrible than I imagined I looked.
Not long now, the voice said.
Beyond the tree line, I saw a house settled on the outer rims of the city near Lake Michigan. Decrepit roofing, yellowed wood, and the presence of vines along the side told the story of its long stand against time.
My nose tested the breeze, catching smoke from the chimney rising behind the two-story structure. The place itself reminded me of the large farm houses used in the Victorian days. Its walls displayed a pale yellow against black door and window rims.
In front, dead stems I imagined once housed gorgeous flowers swayed in the breezes.
An old Model T with faded red paint sat nestled under one of those make-shift garages someone might put up to protect their vehicles or in this case, farm equipment.
Beyond the house I saw the roof of a small barn.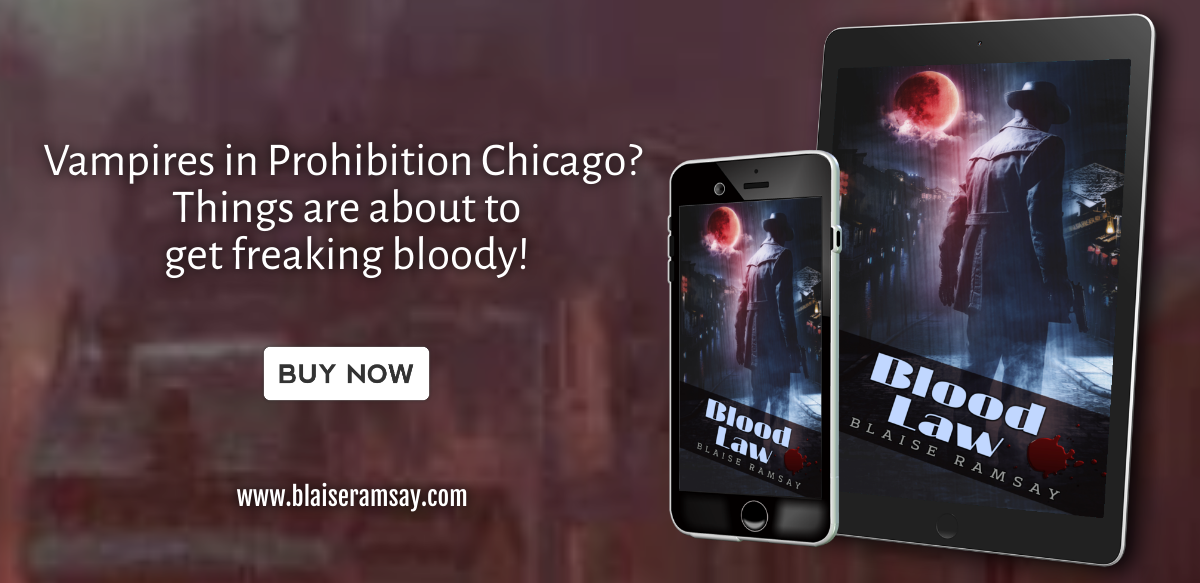 About the Author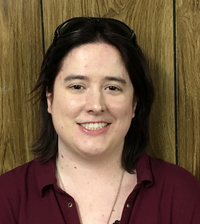 Blaise started her journey in writing at the age of the fifteen with her first unfinished urban fantasy novel based on a popular video game series known as .Hack. From there she moved her journey into designing characters and doing concept art for various paying clients. In her older career, Blaise moved into working for the Indie Gaming industry where she did concept art for the company HollowRobot and their debut game, Johnny Reboot and various other clients. Sadly, the game didn't go anywhere and Blaise found herself losing interest in what she had done for fifteen years.
In 2017, Blaise embarked on her first ever NaNoWriMo challenge where she finished the Paranormal Shifter Romance, Blessing of Luna which she indie published. It has then produced a second installation into the Wolfgods series titled Bane of Tenebris. Both have recently been picked up by BlackRose Writing.
Both of these books gave birth to the first of Blaise's three businesses. The first, FyreSyde Publishing, a small press, has recently opened its doors to authors and works alongside them in the ever difficult challenge of book marketing. A running joke is Blaise considers herself an "odd duck" in the sense that she loves the marketing phase more than the writing phase of production. Her other two businesses include full-time freelance ghostwriting and the independent bookstore, GreenWood Grove Booksellers.
After falling in love with the Dresden files by Jim Butcher and later Saints & Shadows by Christopher Golden, Blaise found a new love for Urban Fantasy. Reading the beloved Vampire Files by PN Elrod prompted Blaise to initiate her next phase and begin producing paranormal detective and noir novels. Now she combines the two and loves every minute of it.
She currently lives in the hometown of Bonnie & Clyde with her husband, two adorable kids, two cats and a dog.
Connect with the Author
Enter the Giveaway