This morning, I have a mystery thriller in our book blitz feature spot! Check out JC's Cure for Cancer, learn about the author and enter the book tour giveaway at the end of this post.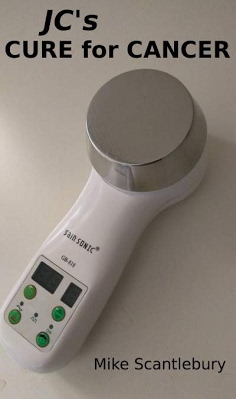 "Amelia Hartliss Mysteries" series, Book 17
Crime Fiction Mystery Thriller (with some Romance)
Date Published: April 11th 2018
Many of our posts contain affiliate links.
Should you purchase an item via our links--we may receive slight compensation from an
affiliate partner.
What would you want the world to give you if you discovered the cure for cancer? Jeremy Ceremony thinks he's done just that, and he wants cash. Some people are calling him 'Jermy Cer-money' because of it. Strangely, Melia has never heard of the man, but several people she does know, love, and care about are afflicted by the disease and she would really like it if none of them died. Well, some do and some don't. Why that should be is a mystery. It's also a mystery that Salford seems overrun by people with grudges, eager to settle scores and balance the books, maybe quickly, while they are still alive. If only Mickey was here to help her, but Melia is alone - not for the first time - facing a terrifying old adversary, someone whose feelings for her have only just been realised. What is she going to do, now and in the future? Some people say she needs to move on, and apply for that top job at the Unit. But for the life of her, Melia can't seem to make up her mind about anything. Maybe Deputy Director Caulfield will have to do the thinking for her. (If only he would stop finding bombs in bags, life would be so much simpler - and last longer.)
Read an Excerpt

The Vicar had been talking to Melia in her office, a small room near the front door. She was about to lead the younger girl out when the phone rang.
She had to pick it up. It could be an Emergency, she was thinking.
It was. Someone was dying.
Melia was still sitting in the chair across the desk from her interviewer. She didn't know whether to stand, or wait. She had secured her first objective - getting accepted in the church - and was happy to move on, doing whatever was needed to feed and provide bed places for a dozen homeless people. It was a good cause. She was happy to help.
The Reverend Karney was growing increasingly agitated. Her voice was rising, in pitch and mood.
"No, he is NOT here," she snapped. "I don't know where he is. He should never have given you this number! It's completely unacceptable. Yes, I know what you would have read online. Jeremy does that. He works online. No, he doesn't work here. He comes to our Monday morning group, that's all. I can't tell you any more. Really."
Melia found herself becoming concerned. She had only just met this older woman, but she felt confidence in her. She seemed to know what was right, what was needed. Why was she being harassed? It sounded awful.
"No, do NOT get on a plane!" the priest insisted. "He can't help you. It's not real. Yes, that is my opinion."
She was shaking when she put down the phone. There seemed to be tears in her eyes.
Melia did the only thing she knew how to do - she walked round the desk and put her arms around the other's shoulders. She held her tight, as she had held her colleagues when things went wrong and there was nothing else to do.
The priest, on the verge of tears, didn't actually cry. If anything, she seemed to be getting angry.
"Irresponsible!" she snapped. "Completely irresponsible. He has no right to be saying these things."
Melia guessed it had nothing to do with the Homelessness Project. This was something completely different.
Perhaps that was why the Vicar was so upset. She needed to be focussing on the homeless and was being distracted.
"Maybe tonight," the priest said unsteadily. "In the coldness and dark of the early hours, I'll tell you the whole story. A parishioner, a member of the congregation, is a trained engineer. He believes he has found a device, a concoction of wires and probes, that has miraculous properties. It can do all sorts of magical things. It can heal and repair."
Melia looked interested. Something new? An invention?
The Vicar explained: "Jeremy says it can cure cancer."
They both looked at each other, weighing that up, thinking through the ramifications.
But the priest really was annoyed. "That call was from a man in Texas," she stormed. "He said he had read Jeremy's web page. He wanted to know if I could 'verify' the claims - if I could 'guarantee' a cure! I said I couldn't. He said he was 'prepared to get on the next plane'. I can't have that. I can't have invaders from all around the world - "
She was lost for words. Horror and concern flooded her face and she looked about to explode.
It was a poignant moment for Melia.
She could have told her new 'employer', if they had known each other well enough, that yes, most people called her Melia, but her given name was Amelia Hartliss, and her friends, as well as a few enemies, liked to call her 'Heartless'. It was a good joke, and mostly, quite appropriate. When she was busy, doing her job, Melia had no time for unnecessary emotions. She was a consummate professional, able to concentrate on the job in hand, doing what needed to be done.
But here, now, in this struggling, small church, in a suburb that was deprived and in need of regeneration, Melia felt herself overwhelmed by surges of unexpected doubt, fear and despair. People with cancer, facing death, were willing to fly half way across the planet in search of treatment? What a horrible position to be in.
Melia, 'Heartless' to the world, found herself strangely moved.
About the Author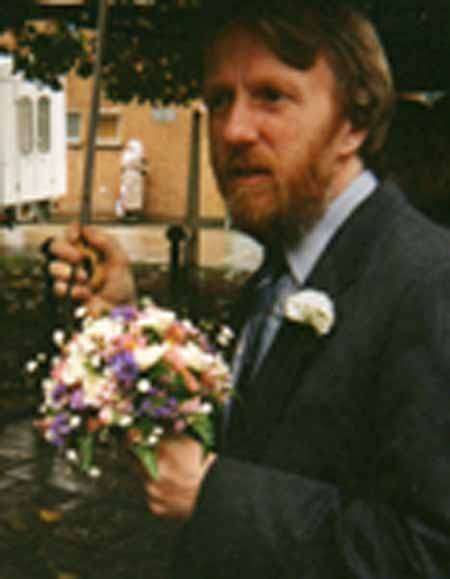 What can you say about Mike Scantlebury -
that isn't taught in schools already?
Well, he says he was born in absentia (the small town on the Bay of Biscay), beside the dock of the bay, but moved to England when young, and not yet able to navigate astutely. His family settled in the West Country of England, near a cross culture called Temp Chelney, where his father became a map maker and mushroom farmer.
When the borders were changed in the 1980s, Mike packed a service record and moved to an apartment in the nearby city of Bristol. This is where he first got involved in folking, flaking and faking. Later, he became disenchanted.
You can find Mike Scantlebury on the internet.
It's @MikeScantlebury on Twitter and 'mikescantlebury99' on Facebook. And, surprise, 'mikescantlebury' on Linked In.
If all else fails, try him at home (he may not be in): http://www.Salford.me/
Connect with the Author

Buy the Book
Enter the Giveaway

Anyone who buys the e-book in February at the specially reduced price of 99c will be entered into the Prize Draw to win a voucher for a free audiobook. 5 Available