Today, I have a book blitz in our book release feature! Check out Flame of Normandy, learn about author Miriam Newman--and enter for a chance to win a prize in the book blitz feature at the end of this post.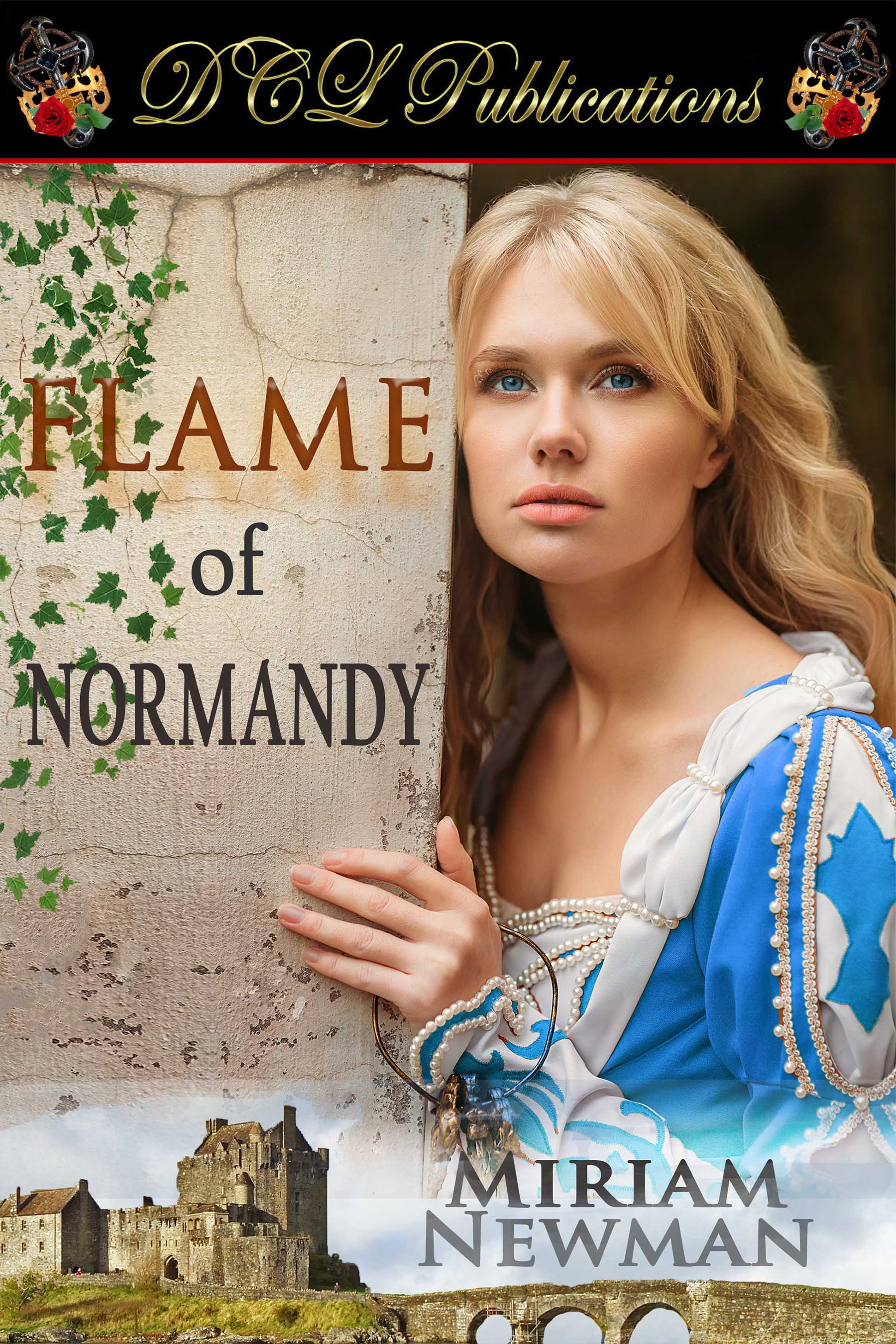 Historical Romance
Date Published: March 03, 2021
Publisher: DCL Publications
Many of our posts contain affiliate links.
Should you purchase an item via our links--we may receive slight compensation from an
affiliate partner.
Forced into a political marriage with a man she terms "a half mad half Viking," Catherine Broussard is caught up in her father's malice, her husband's ambition and the Norman Conquest of Anglo-Saxon England.
Read an Excerpt

She rode up the shoreline with Hugo, past driftwood, with the water lapping at their horses' hooves. It was the same rhythmic sound she had always heard, always on a good horse, always riding in the morning. Her heart lifted. She did enjoy a good ride. So, apparently, did her husband. They were still feeling their way around each other, but this—like their bedding—was something they could enjoy together.
At the end of the open beach, where it elevated to more rocky land, he helped her off her horse and into a little cove the sea had once carved into the rock. It was dry now, sufficiently above sea level to stay that way for the most part.
"Look inside," he said, tethering the horses to bushes. "This is worth seeing."
Someone had driven a torch holder into the wall of the cave. Once he lit the torch and her eyes adjusted, she could see the outline of paintings on the rocks. Paintings? How could that be? It was red and ochre and white paint of some sort, very old and faded, but recognizably of horses.
"Some ancient people made these," he said, guiding her hand. She felt the stone beneath her hand, timeless, and the touch of his hand on hers. His arm curved around her shoulder while his chest braced her. She wasn't entirely sorry in the uncertain footing of a cave, where sand and rocks rolled beneath the feet. She had tiny ankles that turned easily, but Hugo was a rock. "I don't know who they were. Do you see the horses?"
"I do." She was awed in spite of herself. "How old do you think they are?"
"I can't even guess. But this…" He pressed her fingers on the surface. "This is very, very old. These people were here before us, perhaps they were even our ancestors. No one knows. But they lived, and we live. This is what I've been fighting for, not for my pride. This is what I want a child to inherit, so that it goes on. And you're a part of it now. Do you understand?"
He was deeper than she had thought.
"Yes," she said.
He turned her within the circle of his arms, raising her chin. He was not quite sauvage, after all. He pressed his lips to hers, and she opened to him. After long moments of exploring her, he lifted his face.
"This is what I fight for, Catherine," he said
She understood. This was going to be the price of her marriage to him and if she wanted any sort of life, she would have to give it to him—no matter how hard it came. He would accept nothing less.
Buy the Book
About the Author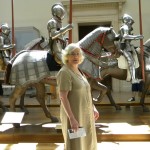 Hailing from Pennsylvania, Miriam Newman has developed a prolific writing career that began in her twenties, although she published her very first novel some time later in 2009. She was published in poetry before catching the romance writing bug. Fantasy poetry driven by myths and legends has been her passion for as long as she can remember and she brings that background to her writing, along with a lifelong addiction to horses, an 18 year career in various areas of psychiatric social services, and many trips to Ireland, where she nurtures her muse. Her published works range from contemporary fantasy romance to fantasy historical, futuristic, science fiction and historical romance. It was in Ireland that she wrote The King's Daughter. Ireland is her favorite place in this world. "I connect there with something I can't even explain," she says fondly.
Miriam spent many years working in Social Services, and after retirement, she found herself working part-time in local government. Currently, she lives in rural Pennsylvania with a "motley crew" of rescue animals. Her passion for animal rescue and fostering has included a number of fur babies, from horses to dogs to a pig that appeared on her porch one morning. Also a lover of great books, the one that she finds most responsible for her venture into fantasy and recommends is 'The Once and Future King' by T.H. White.
Connect with the Author

Enter the Giveaway