Today, I have a middle grade historical fiction novel in our book blitz spotlight! Check out Bats, Bandits and Buggies from the Ruby and Maude Adventure series and learn about author Nancy Oswald.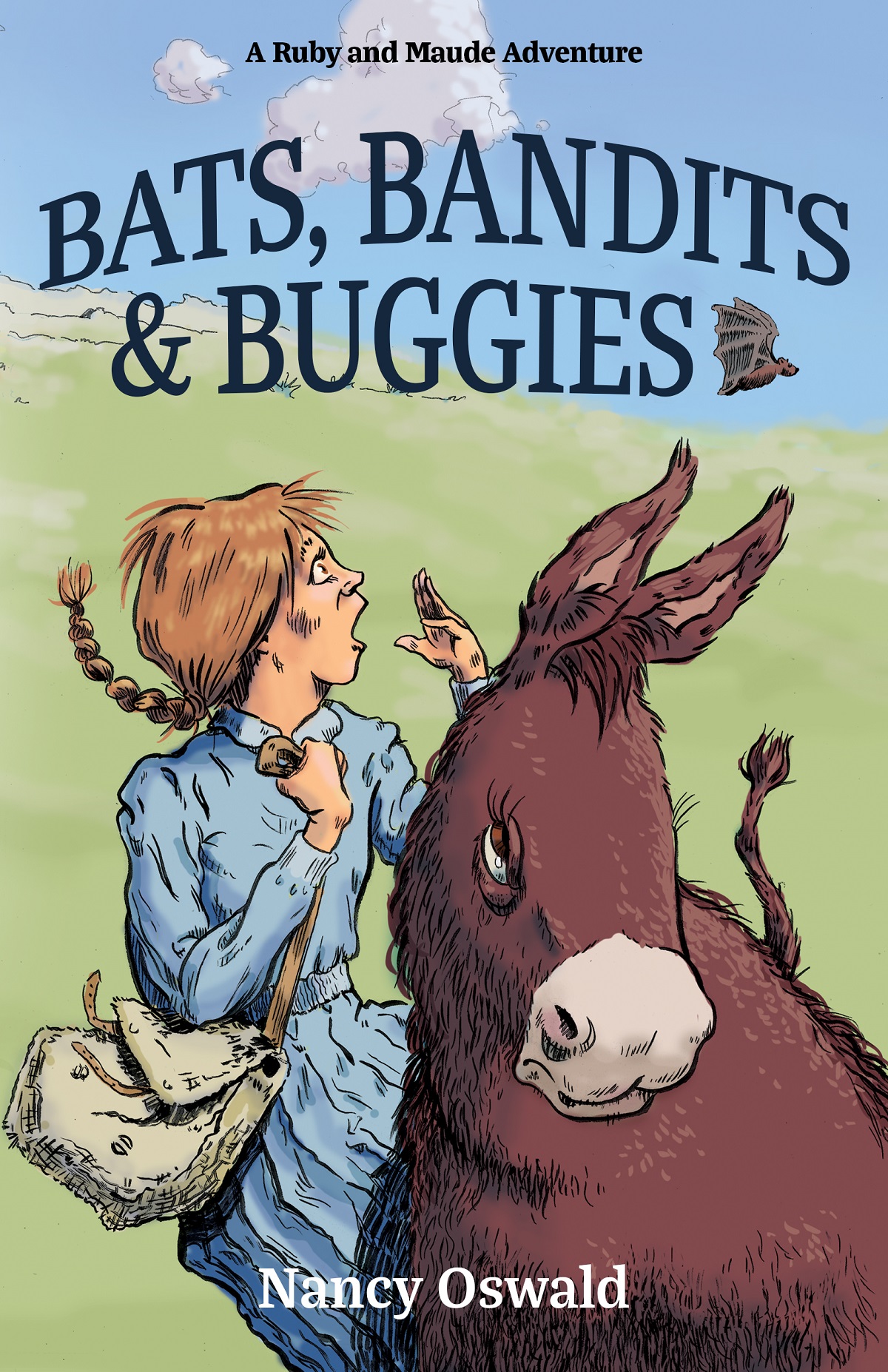 Ruby and Maude Adventure, Book Four
Middle Grade Historical Fiction
Published: October 2021
Publisher: Burro Books
Many of our posts contain affiliate links.
Should you purchase an item via our links--we may receive slight compensation from an
affiliate partner.
IN COLORADO SPRINGS, the summer of 1898, thirteen year-old, Ruby is bored, bored, bored. What starts out as a plan to train her donkey, Maude, to pull a buggy, ends up in a prickly business deal with her friend Roy, who has run away from Cripple Creek to escape his misery of working in the mines.
Roy lives with his peculiar Aunt Agnes, the caretaker of a mansion where things go bump in the night. Ruby suspects his aunt is involved with two bandits who dress in black and appear and disappear without a trace.
After eavesdropping on a mysterious couple, Ruby is terrified Roy may be the bandits' next target. Her suspicions come true when the gun-brandishing bandits capture her and Roy.
Will the two escape? Is there a connection between the bandits, Aunt Agnes, and the mansion? What other surprises await Ruby and Roy in their seemingly sleepy little town? Find out in Bats, Bandits, & Buggies
Buy the Book
Other Books in the Ruby and Maude Adventure Series:

Rescue in Poverty Gulch
Ruby and Maude Adventure, Book One
Trouble on the Tracks
Ruby and Maude Adventure, Book Two
Trouble Returns
Ruby and Maude Adventure, Book Three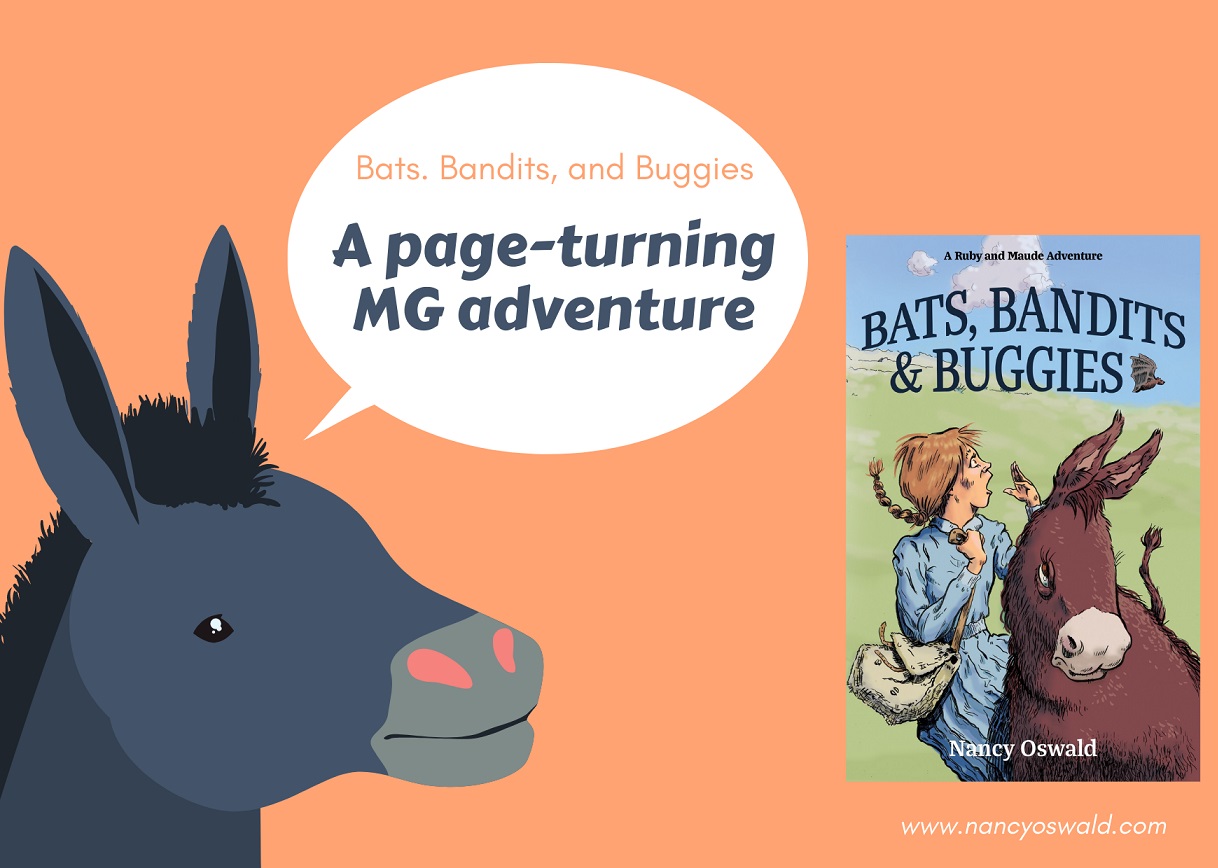 About the Author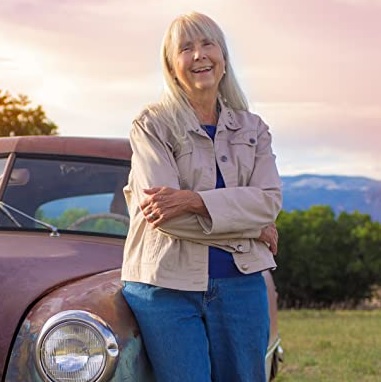 Nancy Oswald loves the west and writing about it. She's a native Coloradan with a focus on Colorado-set historical fiction for young readers. She has also published non-fiction articles, a biography, and a humorous baseball, sibling rivalry story. Oswald's books have won the Willa Literary Award, Spur Award, Evvy Award, CAL Award, Will Rogers Medallion, and numerous finalist recognitions. She enjoys reading and research, gardening and helping on the family ranch where she lives with her husband, cows, dogs, cats, chickens, and one nearly human donkey who makes mischief at home and on the pages of the Ruby and Maude Adventures.
Connect with the Author