Today, I have a young adult mystery in our book spotlight. Check out Asbury High and the Writing on the Wall, learn about author Kelly Brady Channick and the Asbury High series, read a short excerpt from the book & enter the book tour giveaway at the end of this post.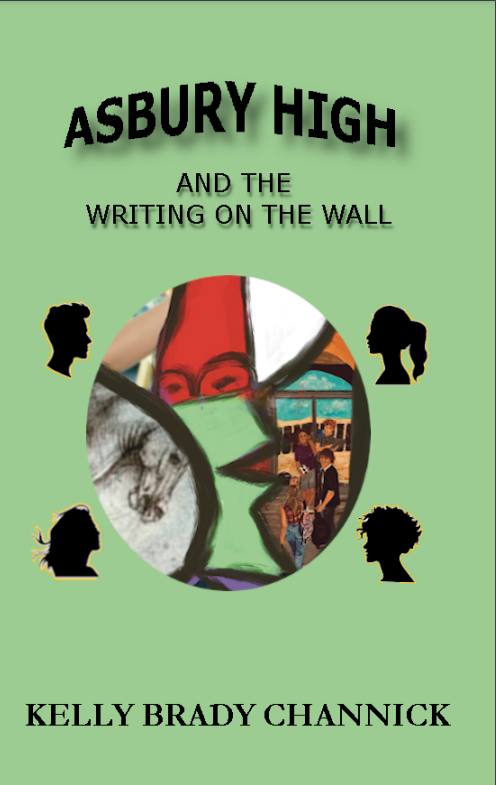 Asbury High Series, Book 7
Young Adult Cozy Mystery
Date to be Published: 07-02-2023
Publisher: Purple Milk Publishing
Many of our posts contain affiliate links.
Should you purchase an item via our links--we may receive slight compensation from an
affiliate partner.
Entering their Senior year, the gang believes they left the rough seas behind on their summer cruise. Yet while they were away, seemingly random graffiti spread throughout Asbury. After a talented, young woman goes missing, Maddie, Cornelious, Carly and Pilot wonder if there could be a connection—since the graffiti suddenly stops. Things take a turn for the worse when her body is found a few weeks later, viciously murdered.
Most believe the murderer to be an outsider, until cryptic journal entries and close friends of the young woman point to someone in town. Things only get messier when the local bully (and Pitbulls gang leader) approaches the four sleuths, announcing one of his Pitbulls has gone missing as well. Could his missing Pitbull simply be the murderer on the run?
The deeper they investigate, the foggier everything seems. When Jeremiah Gibbz is arrested for murder, Cornelious is torn between trusting his father or accepting the mounting evidence.
In addition to Jeremiah's legal troubles, he begins planning a presidential campaign and brings a hopeful future running mate to town…with his family. Among the new family, is beautiful and sly high school Senior, Chelsea Jaminucco—who (with Jeremiah's blessing) is intent on making Cornelious her own.
Through everything, the gang celebrates their senior year with friends and each other. As scholarships and college loom closer than ever, the foursome find it difficult to focus on the case.
When typical high school problems and slippery interferences crowd the gang's life, can they find the truth behind Asbury's gruesome murder? Can they stick together, or will this case be the one that pulls them apart for good?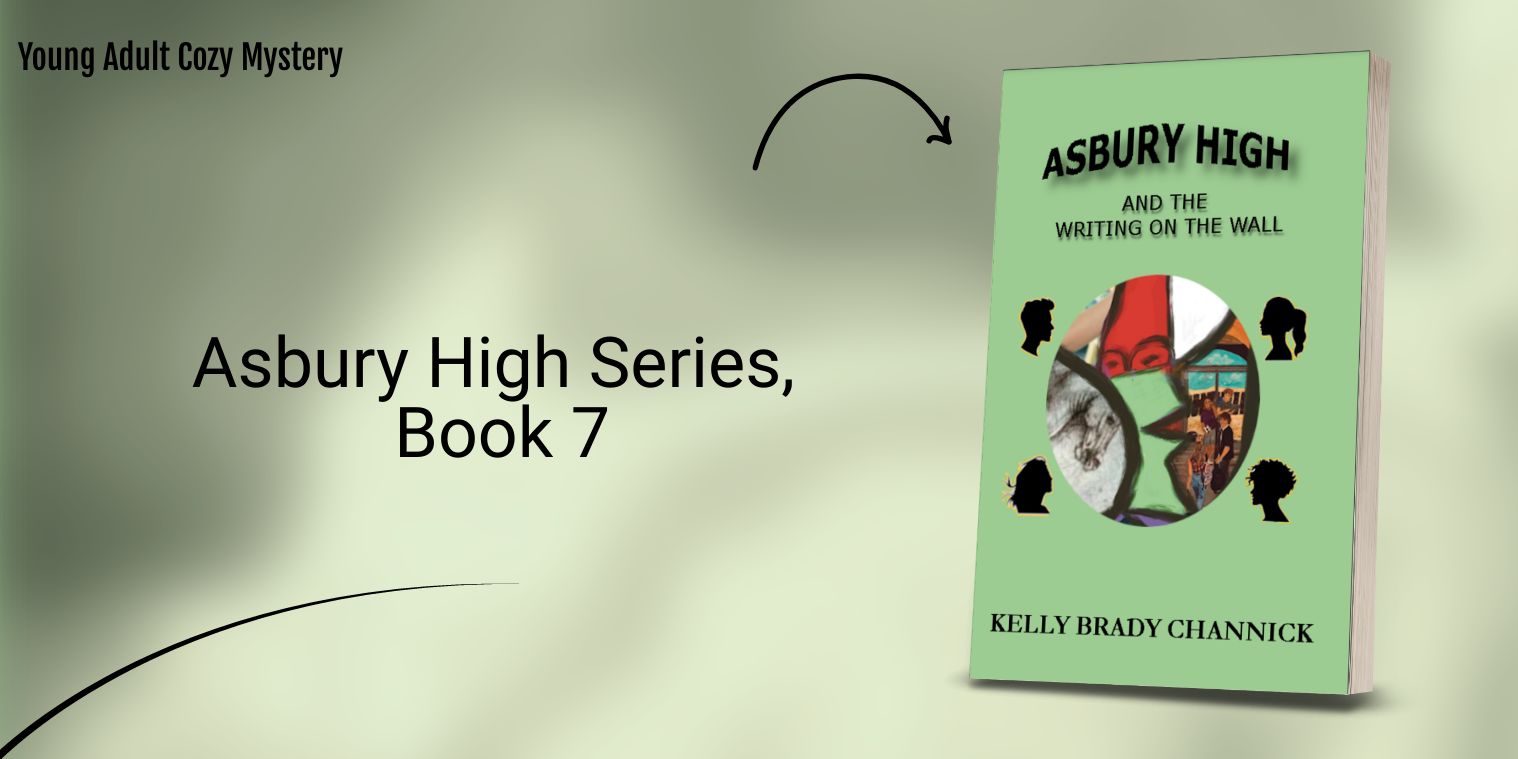 read an excerpt

"WE INTERRUPT THIS BROADCAST FOR BREAKING NEWS!"
The back of the twins' heads whipped around to face Carly and Pilot so quick, that both teens were shocked to find them injury-free.
Before either Carly or Pilot could react, a photograph of a familiar-looking girl flashed onto the screen. A deeply male voice, seemingly from a sci-fy movie, continued, "This is a missing person's notice. It has been forty-eight hours since Francesca Cutro was last seen. If anyone has any information regarding Ms. Cutro's absence, please call the police immediately."
The message played twice, before returning to its usual programming.
Pilot glanced sideways at Carly to gauge her reaction.
"She looks so familiar, right?"
Pilot thought it over, and felt himself itching to agree. "Yes…but I can't place her."
"Well, Cutro…like Evil Janitor Cutro…maybe they're related."
"Could be, but I don't know how that'd help us place her. I mean, it's not like we know anything about Janitor Cutro—other than he's a sadist."
Carly bit her lip, and began twirling her long blonde hair around her finger. Sighing, Pilot stood up and held his hand out to help Carly up.
"Where are we going?" she rose her eyebrows at him questioningly.
"I figured we'd drop the twins off at the Sobrinski's, then try to find Maddie and Cornelious. You know they're going to want to investigate."
Carly exhaled, but readily agreed. Part of her knew this was the next course of action anyway.
"If they don't already."
After successfully dropping off the sibling pair at the Sobrinski's, Pilot and Carly jumped into Cornelious' car, and sat for a minute. Knowing the boardwalk was closed, the two doubted the duo was up there. Add to the fact that Cornelious didn't bother driving his car wherever they went, the pair agreed they probably didn't walk too far.
"Let's try Split Park. It's October and the two of them do like being outside in the Fall… looking at the leaves and such," Pilot suggested.
Carly nodded, pulled Cornelious' keys out of her pocket and five minutes later, the gang was all together. Seeing as the two had been lounging at the park, talking and daydreaming for about two hours, they hadn't heard the latest news.
"Wait? Francesca Cutro…she graduated two years ago, right? Got that fancy art scholarship to any college she wanted, but chose to go to the University outside Dublin?"
"How do you remember that stuff?" Cornelious marveled at his girlfriend in awe.
Maddie shrugged, her mind spinning with endless maniacal endings the poor girl could've come to. "I like to keep track of people…in case the info comes in handy later."
"Do we know her otherwise?" Carly asked, voicing the nagging suspicion that she had known or seen the girl before.
"Not that I know of," Maddie slowly replied, sensing her friend's dubious thought.
Picking up on the feeling of familiarity that the two girls shared, Cornelious mulled it over as well. "You know, I kind of agree with Carly. I feel like we've seen her or know her somehow."
"It's on the tip of my tongue, I swear," Carly dramatically threw her hands up and took a step back.
Right into the Pitbull's fearless leader.
"I can help you out with the tip of your tongue, if you'd like Cosentino," JB laughed, causing his minions to join in.
about the author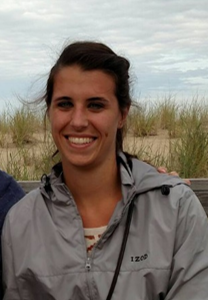 For as long as she could remember, Kelly Brady Channick loved making up stories, and leaving her listeners/readers on the edge of their seats.
Perhaps that's why she always managed to talk herself out of trouble...
After graduating from Ocean City High School in NJ, Kelly accepted a basketball scholarship to Holy Family University, in Philadelphia. As a lifelong athlete, Kelly understands the importance of teamwork and overcoming adversity, something she hopes translates into her books.
Before writing page-turners, she taught first, fifth, sixth, seventh and eighth grade — like a dessert menu, she simply had to test them all out. But her favorite job is the one she's now doing full time: writing. Kelly loves to craft whodunit mysteries, leading readers through various twists and turns filled with red-herrings, hidden clues, and more peculiar characters than a reality show.
Kelly lives in South Jersey with her handsome husband, handful of energetic kids, two cookie-stealing dogs, and an awfully smart cat.
connect with the author

buy the book
Buy the 7 Book Series on Amazon!
enter the giveaway