This morning, I have a historical fiction novel in our book spotlight! Check out Wings of Silk, learn about author Li-Ying Lundquist, read an excerpt and be sure to enter for a chance to win a prize in the book tour giveaway at the end of this post.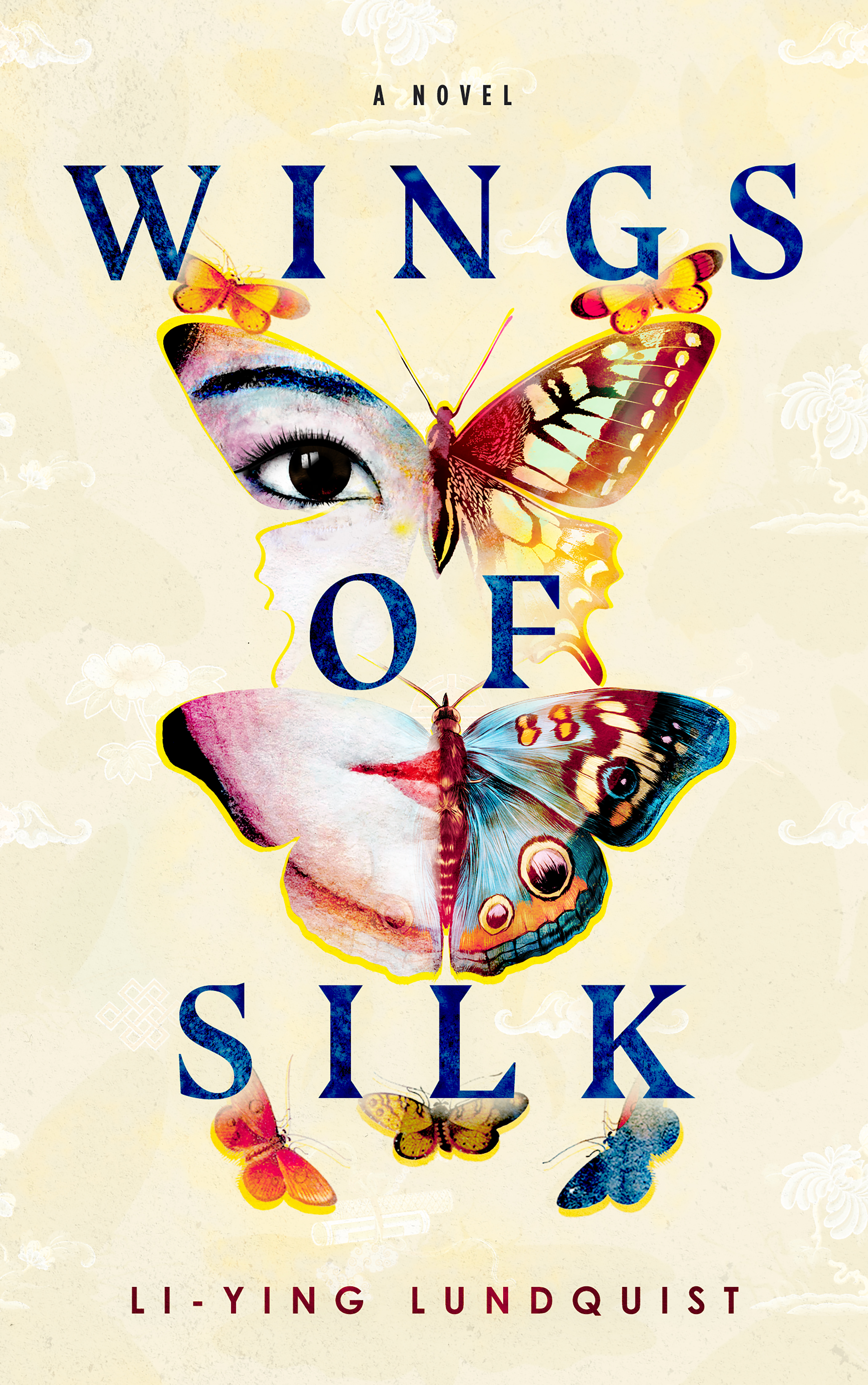 Historical Fiction
Date to be Published: November 2, 2021
Publisher: Acorn Publishing
Many of our posts contain affiliate links.
Should you purchase an item via our links--we may receive slight compensation from an
affiliate partner.
After surviving a childhood under the oppressive rule of Chairman Mao's "Cultural Revolution," a young, courageous teenager abandons her life in China for the freedom of the unknown in America. Arriving at the New York City doorstep of family members she's never met, Ying-Ying has been promised they'll help her learn English and accomplish her dream of attaining a college degree. But weeks later, she's kicked out without explanation. Now a homeless immigrant, Ying-Ying must learn who to trust, how to find work, and how to succeed in a bustling metropolis that looks the other way. Overcoming obstacles of abandonment, heartbreak, and injustice in a foreign land, she remains fiercely determined to become a woman who will impact the world. An incredible story of second chances, Wings of Silk reminds the reader that underneath the fragile form of an individual, a strong and resilient heart is always ready to take flight.
Read an Excerpt

I've heard newborns are as close as we get to God before we leave this world and journey to the next. Some say babies are delivered straight from heaven, they leave the hands of God as they enter this world. Born at morning's first light in Beijing, China, 1962, I wonder what my infant brain was thinking as I approached a new world. The womb is always described as dark, but what if only in the physical? What if we go from light to light - the light of heaven to the light of reality?

If that is the case, then perhaps our journey becomes one of searching for the light that guides. Guides us where though? With so much at stake, I picture where I want to be - a place full of safety, full of love. A place I was always aching to be. Right now, I know that what I want most is to be with my parents. I imagine wings sprouting from my back, large, yet delicate, full of bright colors. With wings, I would fly straight out of here, and right into their waiting arms.

It's been at least a year since I've seen my mother or father, although it's hard to know exactly how much time has passed. The days blend together. Chairman Mao has started the great Cultural Revolution Movement in China, and since Beijing is the capital, the center of this movement happens here. Chairman Mao ordered those deemed intellectuals to be shipped out to rural areas to work hard so as not to forget their loyalty, and to not ever think they are above the common man. A strict prescription of manual labor is meant to remove their sins and renew their hearts to allegiance with the Communist Party.

My parents, who worked tirelessly as teachers, poured their hearts into the success of their students. Father was a psychology professor at Beijing University and Mother was a math Professor at Beijing teacher's college. They were consistently named the top teacher of the year. Serving as a professor was once considered the most noble career in China, and being named a top teacher was an incredible honor. Now, this only puts us all in danger.

Having no other family in Beijing, when the government sent away my parents, Mother and Father left me here, in this dreary child-care facility built into a large space at Father's former university. I live with about one hundred other displaced children between the ages of three and six years old. I am five and a half years old.

None of us want to be here, and at night, I can hear the other children quietly weeping for their parents. I was told this is better than joining our mothers and fathers in the rural areas and being forced to work in the fields where the living conditions lack running water and no hospitals exist, but a part of me wishes that had been my fate. Maybe that's ignorant – fueled by boredom, with my imagination guiding my heart, but I want to be with my parents.
Buy the Book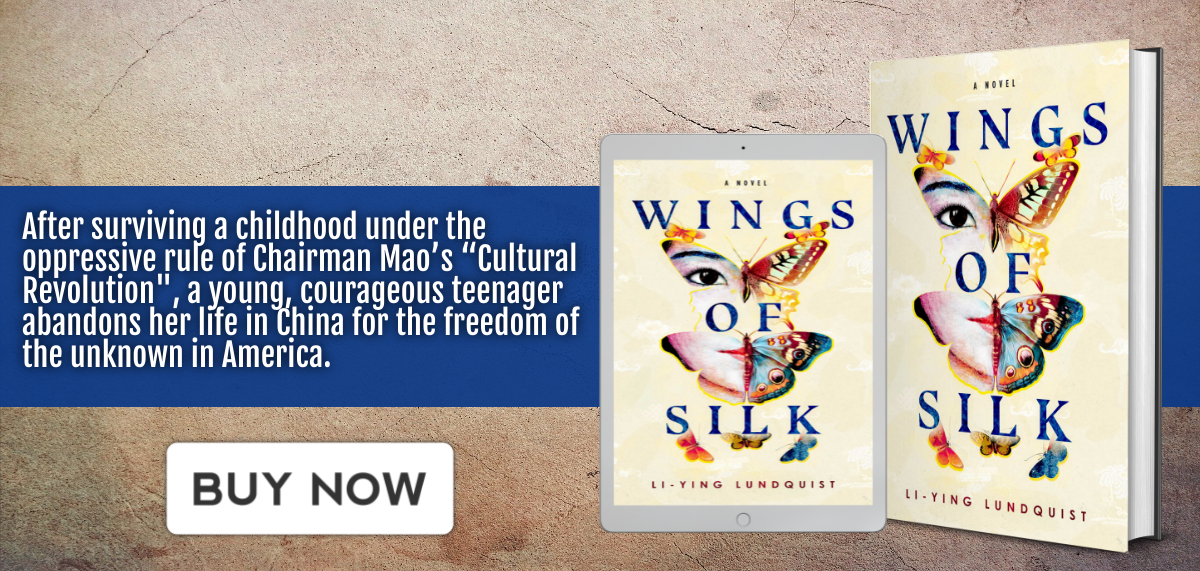 About the Author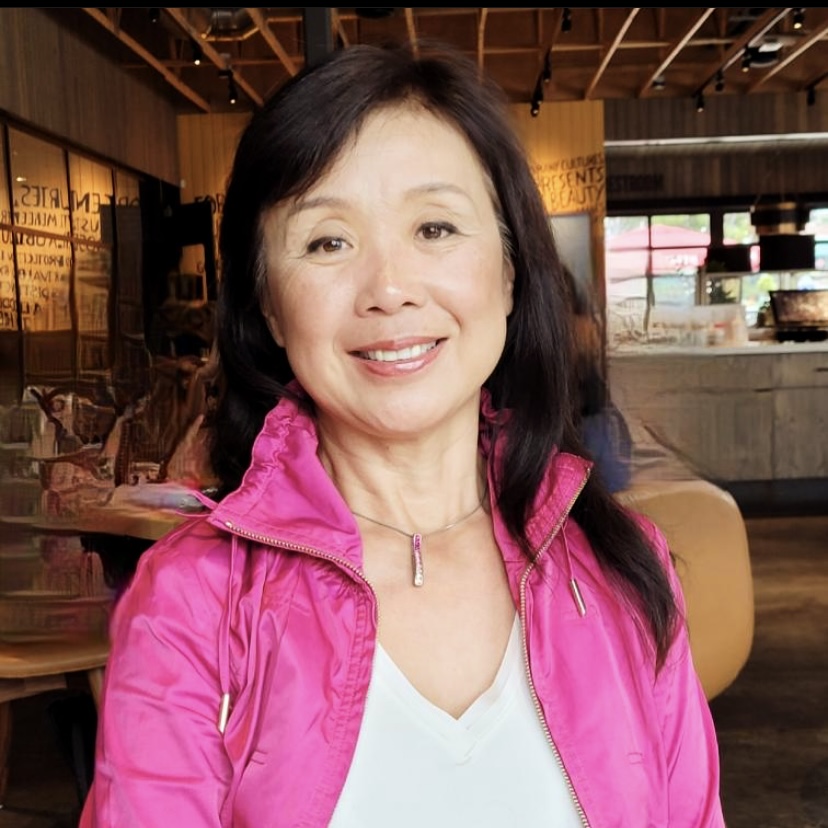 Li-Ying Lundquist was born and raised in China under the strict regime of Chairman Mao's "Cultural Revolution." The daughter of intellectual parents, her life was in constant danger and she grew up believing academic performance and perfectionism were the keys to survival and fulfillment. After high school, following a strong desire to find freedom and get to know family members who lived in the United States, Li-Ying left her life in China to pursue the American dream. Overcoming the plights of a young immigrant who did not speak the language, Li-Ying obtained her master's in computer science from a prestigious university and became a successful lead engineer. While working for AT&T Bell Labs, she and her team made the world's first "text message" for mobile phones. Today, she is happily married to a wonderful man and has two darling sons whom she loves with all her heart. An advocate of freedom founded on self-respect and happiness, she hopes readers of
Wings of Silk
will be inspired by the lessons of forgiveness, grace, and God's powerful love.
Connect with the Author

Enter the Giveaway

a Rafflecopter giveaway