Today, I have a horror writers poetry showcase in our book release spotlight! Check out the HWA Poetry Showcase and enter for a chance to win a prize in the book tour giveaway at the end of this post.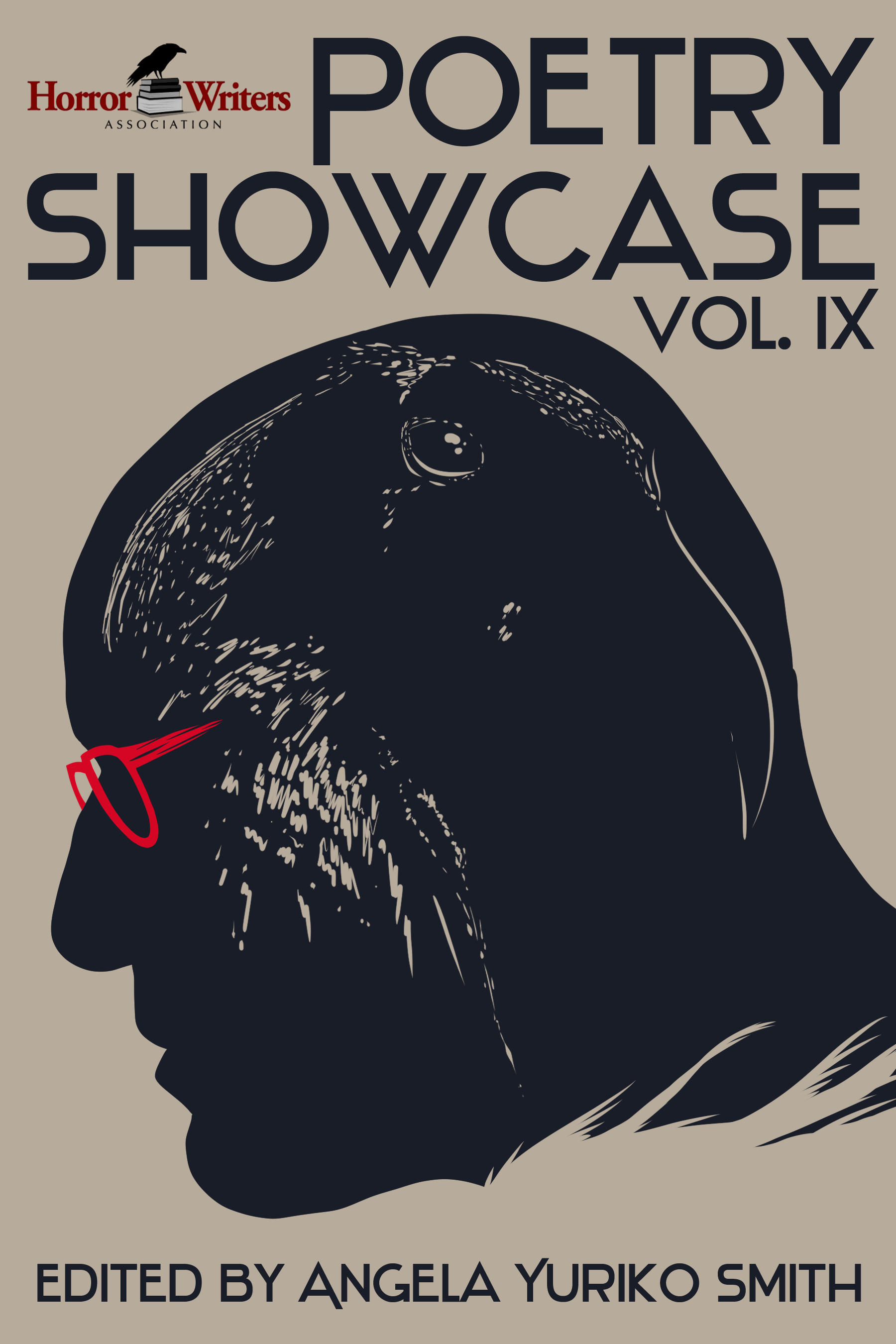 Horror, Poetry
Date Published: 11.07.2022
Many of our posts contain affiliate links.
Should you purchase an item via our links--we may receive slight compensation from an
affiliate partner.
The Horror Writers Associations presents their ninth annual Poetry Showcase, featuring the best in never-before-published dark verse. Edited by Angela Yuriko Smith, this year's featured poets are Stephanie M. Wytovich, Geneve Flynn, and Naomi Simone Borwein, plus dozens of poems from the talented members of the Horror Writers Association.
This volume is edited by Angela Yuriko Smith, and she worked with judges Lee Murray, Maxwell I. Gold, and Frances Lu-Pai Ippolito to choose the 50 poems that make up the TOC.
This year's featured poets are Stephanie M. Wytovich, Geneve Flynn and Naomi Simone Borwein.
The following poets have also been selected to have their work included in this year's showcase: Mary A. Turzillo, Christina Sng, Alessandro Manzetti, Victoria Nations, K. H. Vaughan, Cassondra Windwalker, Jacqueline West, Carina Bissett, Hillary Dodge, Lucy A. Snyder, Colleen Anderson, E. F. Schraeder, Sara Tantlinger, Ann K. Schwader, Corinne Hughes, Monica S. Kuebler, Janine Cross, Kathryn Ptacek, Holly Lyn Walrath, Gary Robbe, Marge Simon, Stephanie Ellis, R. Leigh Hennig, Austin Gragg, M. Lopes da Silva, Denise Dumars, Gordon Linzner, Saytchyn Maddux-Creech, Ross E. Lockhart, Teel James Glenn, Bruce Boston, John Claude Smith, Roni Stinger, Dan B. Fierce, Madison McSweeney, Steven Clapp, Rook Riley, Timothy P. Flynn, Dianthe West, Lori R. Lopez, Terrie Leigh Relf, Lisa Becker, Donna K. Fitch, Ai Jiang, J.E. Erickson, and Gerri Leen.
Buy the Book
Connect with the HWA

Enter the Giveaway

a Rafflecopter giveaway