Looking for a futuristic AI novel for your reading list? Today, I have science fiction novel Status Report by David Ukiwe in our book spotlight! Check out the book and learn about the author!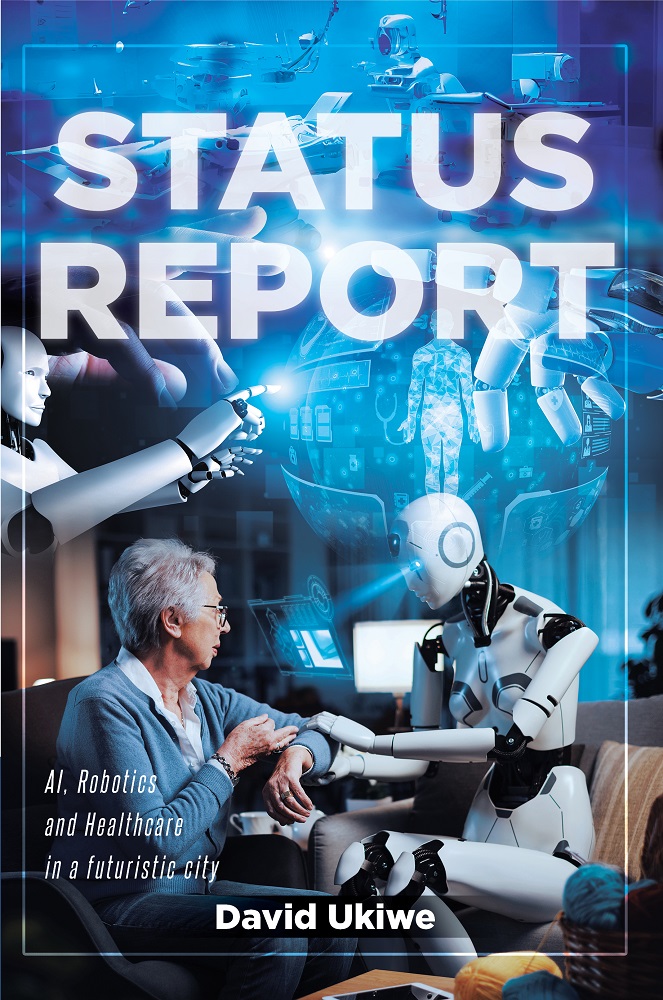 AI, Robotics and Healthcare in a Futuristic City
Science Fiction
Date Published: June 2023
Many of our posts contain affiliate links.
Should you purchase an item via our links--we may receive slight compensation from an
affiliate partner.
Could you picture yourself living in a city where AI and robotics are no longer science fiction, but everyday reality?
Step into the mesmerizing world of "Status Report," an exhilarating thriller that transports you to a future smart city nestled within the breathtaking landscapes of Northern Queensland, Australia. Brace yourself for a heart-pounding journey through the labyrinthine corridors of Quintomo Hospital, a beacon of cutting-edge technology and compassionate healthcare.
In the year 2030, Quintomo Hospital stands as a shining testament to human ingenuity and the boundless possibilities of advanced AI and robotics. Within its ultra-modern walls, a harmonious dance unfolds between innovative technology and the unwavering compassion of healthcare professionals, forging a revolutionary approach to patient care that surpasses imagination.
Yet, as the hospital harnesses the extraordinary power of AI and robotics to transform lives, a storm of controversy looms on the horizon. Ethical quandaries and concerns about privacy weave a sinister tapestry, threatening to unravel the very fabric of this technological marvel. The clash between human empathy and the relentless pursuit of progress hangs heavy in the air, heightening the intrigue and setting the stage for an electrifying showdown.
In the midst of this brewing tempest, Quintomo Hospital becomes the target of a devastating cyberattack, thrusting the institution into a relentless battle for survival. As the humanoid robot program faces suspension and uncertainty looms, the indomitable spirit of the hospital's staff shines through, illuminating their path forward. Amidst the chaos, a remarkable tale of resilience and determination unfolds, weaving a tapestry of suspense and mystery.
Join the courageous healthcare professionals as they navigate treacherous waters, unravelling the enigmatic threads of a conspiracy that threatens not only the hospital but the very essence of their work. From the darkest depths of the cyber underworld to the hallowed halls of Quintomo Hospital, each step brings them closer to the heart-pounding truth.
"Status Report: AI, Robotics and Healthcare in a futuristic city" immerses you in a world where trust is tested, alliances are forged, and the line between man and machine blurs. With each turn of the page, anticipation mounts, and the palpable excitement of an impending revelation propels you forward. Prepare to be spellbound by the electrifying blend of suspense, intrigue, and optimism that pulses through the veins of this extraordinary novel.
Through captivating prose and deft storytelling, "Status Report: AI, Robotics and Healthcare in a futuristic city" plunges you into an extraordinary realm where humanity's resilience and the limitless potential of technology converge. Let your imagination soar as you join the remarkable journey of Quintomo Hospital and its fearless leaders. The stakes are high, the tension is palpable, and the outcome will leave you breathless.
Grab your copy today and get ready for a literary experience that will redefine the boundaries of your imagination and ignite your sense of wonder!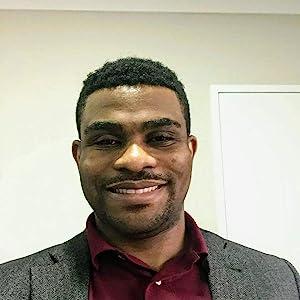 David Ukiwe is a General Physician and Tech-entrepreneur. He is a fellow of the Royal Australasian College of Physicians (FRACP). He is passionate about using technology to improve productivity and well-being. David currently serves as CEO and Co-Founder of Lectie, an events-focused interactive calendar platform. He resides in Brisbane, Australia with his wife, Nnenna and, their twin daughters, Nina and Sally.